Sunday saw nation-wide gay pride parades bring to a close a month of celebrations recognizing the impact LGBT individuals have had on society. In honor of the occasion, John Oliver dedicated a lengthy segment to looking at the progress that has been made for equality at home, and the not progress that has taken place elsewhere, particularly in Uganda, thanks in no small part to American and British influence.
All the more reason to feel proud to live in America, right? Unfortunately, as Oliver revealed, both Americans and the British have a fair amount of culpability in the region. While Uganda's anti-gay laws originated in the British colonial era, it was American evangelicals like Scott Lively who traveled to the region to amp up anti-gay bigotry right before the current legislation passed.
"Clearly, U.S. groups recognized the market for homophobia stateside was dwindling, and so tried to sell it somewhere else," Oliver explained. "Meaning that, Africa isn't just where we send our losing teams Super Bowl shirts, it's also now where we send our losing political philosophies."
Watch the full clip above to see Onziema's response and why, despite not feeling completely safe in his home country, there's no place he would rather be.
Related
Before You Go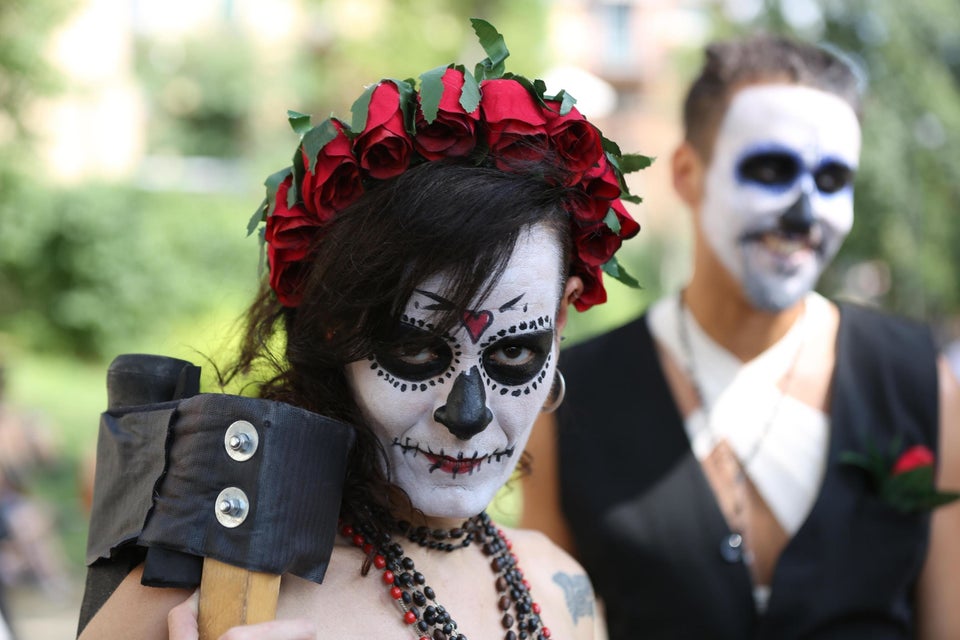 Gay Pride 2014
Popular in the Community