Designer John Patrick is arguably one of the most credible eco-designers in the industry.
Since launching John Patrick Organic in 2003, the designer has earned numerous accolades for the line's long parade of tailored, wearable separates and well-crafted knits, made using wholly organic fabrics and sustainable practices developed on farm collectives.
Sara James Mnookin, a regular contributor to The Inside Source, eBay's online style magazine, recently spoke with the designer about his 2011 collection, changes in sustainable production over the last few years and his personal collection of works by female photographers, sourced in part on eBay. The following is an excerpt of that story. For the full article and more interviews with fashion insiders, visit The Inside Source.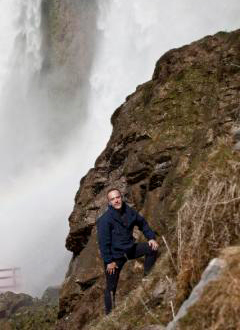 The Inside Source: You were one of the first high fashion organic lines with real credibility. How has the process of making sustainable clothing changed since you launched the brand?
John Patrick: Sourcing has become more diverse, and I have more options with recycled and up-cycled fabrics. Fashion is actually a very slow process if you look at it carefully. We are in the infancy of the sustainable dialogue.
TIS: What pieces are you most proud of in this collection?
JP: I did a zero waste skirt and scarf using up-cycled and recycled polyester, which is pretty amazing and fun and modern.
TIS: Where is the brand headed next?
JP: Announcements for collaborations and projects will be done at the end of the year. There are several things in the works as far as product. We will go live with our own shopping site in early 2011. It will be all exclusive product for our own site.
TIS: Are you a collector of anything? If so, what?
JP: I collect very little at this stage in my life. I have a small collection of photographs by women: Germane Krull, Debbie Fleming Caffery, Andrea Modica, Margo Dooney. In the past, I have been a voracious collector of 18th century American antiques and vintage clothing.
TIS: Do you use eBay at all? If so, what do you buy?
JP: Recently, I bought about 500 vintage wooden clothespins.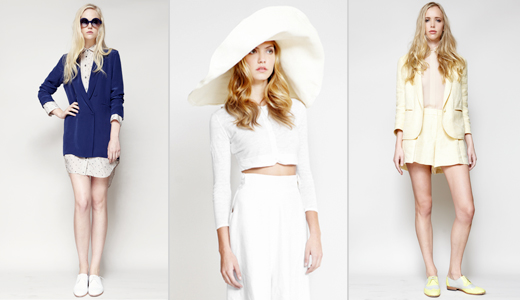 **All images provided by John Patrick. For the full interview, click here.