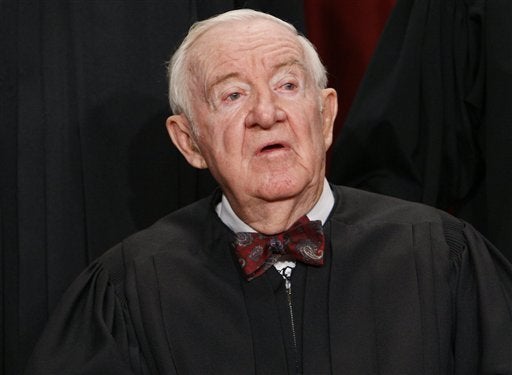 "You can say I will retire within the next three years," Stevens said, adding that he would likely make up him mind about leaving the Supreme Court within a month.
Stevens, who will turn 90 in April, has only hired one law clerk -- instead of the usual four -- for next year, leading to speculation that the justice may be eying an exit.
"I still have my options open," Stevens told Toobin during their Mar. 8 interview. "When I decided to just hire one clerk, three of my four clerks last year said they'd work for me next year if I wanted them to."
Stevens, a staunch liberal on the high court, also said he had confidence in President Obama to appoint a successor.
"I have a great admiration for him, and certainly think he's capable of picking successfully, you know, doing a good job of filling vacancies," Stevens said in the interview with Toobin.
"I think it's going to be Elena Kagan, the current solicitor general and the former dean of Harvard Law School. She has a reputation as a consensus builder. She is someone who brought vigorously fighting factions at Harvard together. She worked in the Clinton administration and had good relationships with Republicans in Congress at the time. She has never been a judge, which I think is a point in her favor for Obama. There are all former judges on the court now, and I think Obama wants people of more different backgrounds. So I think she's the likely choice."
Popular in the Community