John Podesta, campaign chairman for Democratic presidential candidate Hillary Clinton and a longtime advocate for government disclosure of UFO files, said Clinton is ready to look into the issue.
"I've talked to Hillary about that," Podesta told KLAS-TV Politics NOW co-host Steve Sebelius during a campaign stop in Las Vegas. "There are still classified files that could be declassified."
He continued: "I think I've convinced her that we need an effort to kind of go look at that and declassify as much as we can, so that people have their legitimate questions answered. More attention and more discussion about unexplained aerial phenomena can happen without people -- who are in public life, who are serious about this -- being ridiculed."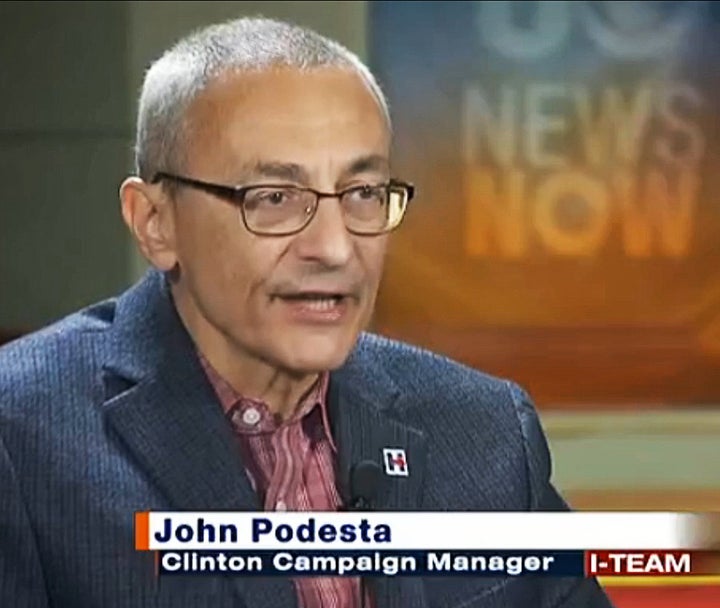 Podesta made it clear that "the UFO question has been discussed" with Clinton, KLAS reporter George Knapp reveals in the above video (which includes statements from this reporter). The station broadcast the interview on Tuesday.
Clinton, the Democratic front-runner, made headlines in January when she told the Conway Daily Sun newspaper in New Hampshire that she would "get to the bottom of" the mystery behind unexplained aerial objects.
UFOs have been hovering around Clinton and her husband, former President Bill Clinton, for decades.
At a 2005 speech in Hong Kong, Bill Clinton told about his efforts to look into the phenomenon:
"I did attempt to find out if there were any secret government documents that reveal things, and if there were, they were concealed from me, too. I wouldn't be the first president that underlings have lied to or that career bureaucrats have waited out. But there may be some career person sitting around somewhere hiding these dark secrets, even from elected presidents. But, if so, they successfully eluded me, and I'm almost embarrassed to tell you I did try to find out."
Podesta, who was Bill Clinton's White House chief of staff, for years has called on the U.S. government to declassify UFO files. In a 2002 speech at the National Press Club in Washington, he said, "I think it's time to open the books on questions that have remained in the dark on the question of government investigations of UFOs.
"It's time to find out what the truth really is that's out there," Podesta said. "We ought to do it because it's right. We ought to do it because the American people, quite frankly, can handle the truth. And we ought to do it because it's the law."
After spending a year as President Barack Obama's senior adviser, Podesta tweeted on Feb. 13, 2015, that his biggest regret was "not securing the disclosure of the UFO files."
Podesta told KLAS he's been criticized for his position on UFO disclosure.
"I come in for my fair share of people raising questions about whether I'm off my rocker, but I've been a longtime advocate of declassification of records," he said. "People really want to know what the government knows."
Video above is courtesy of KLAS-TV / Las Vegas NOW
CORRECTION: This post includes a video in which John Podesta is identified as Hillary Clinton's campaign manager. We have updated our text to correctly identify him as the Clinton campaign chairman.
Related
Before You Go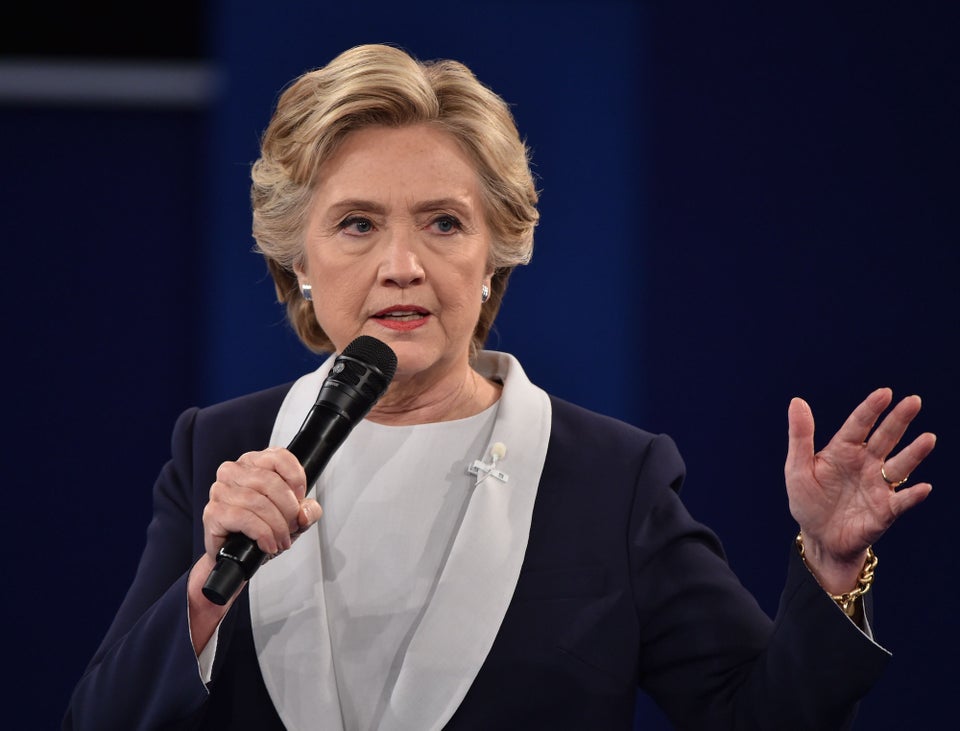 Politicians and UFO Sightings
Popular in the Community