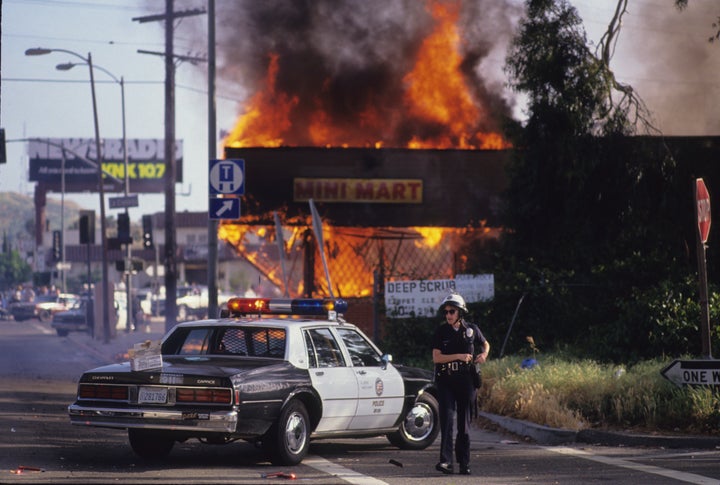 Written and directed by Ridley, the ABC News docu-flick includes both archival footage and original interviews with local LA residents and officials chronicling their experiences in what became an uprising in L.A. county on April 29, 1992.
It's been 25 years since the 1992 acquittal of four police officers involved in the brutal beating of Rodney King, which sparked the week-long civil disturbance, injuring over 2,000, killed more than 50, and estimated over $1 billion in damages to buildings in the area. The film traces back a decade before the massive unrest and examines the deep-rooted effects of racial tensions in the city.
In an interview with HuffPost, the Academy Award-winning filmmaker said that it's "exceptionally important" to showcase a methodical case study of the social-political issues that plagued Los Angeles in the 80s and early 90s, especially now.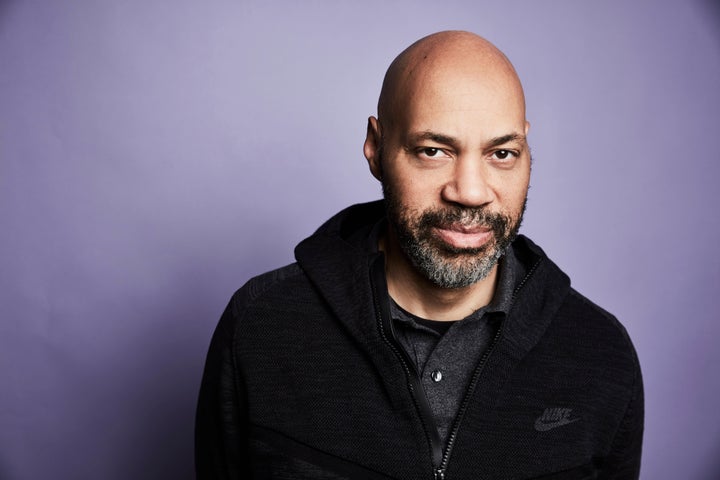 "We find ourselves in very similar circumstances. And it becomes more and more clearly every day that there's systemic issues that are pervasive and continued in many cities and many places," he said. "I do think it's very important as well for people not to walk away from this documentary assuming that they have the answers for things that are happening in places like Ferguson or Baltimore, or elsewhere. All of these spaces and people deserve a very particular examination."
"Obviously there's similarities, obviously there's systemic issues, but our solutions, our engagement really need to be tailored for each individual community," he continued. "So I hope that in watching this film people will become more aware of issues, but within that I hope they have a renewed desire to engage their own communities and their own spaces individually."
What we want to express to individuals is that this was not one moment, not one event, not one incident that happened to one person. This was something that built up over time."

John Ridley
"People may not see the connectivity, but when we line up these events, with the benefit of hindsight as a subject in the documentary says it's like lining up dominoes and sometimes at some point you tip one and they're all gonna fall," Ridley said.
"And that goes to the title itself. What we want to express to individuals is that this was not one moment, not one event, not one incident that happened to one person. This was something that built up over time. It was a cascade effect. It was very important to see how these incidents seemingly unconnected were hyper connected," he added.
And in addition to the 92-minute abbreviated ABC network broadcast of "Let It Fall," the film has also received a bi-coastal theatrical release of a two and a half-hour extended version, making it ABC News' first theatrical production and release.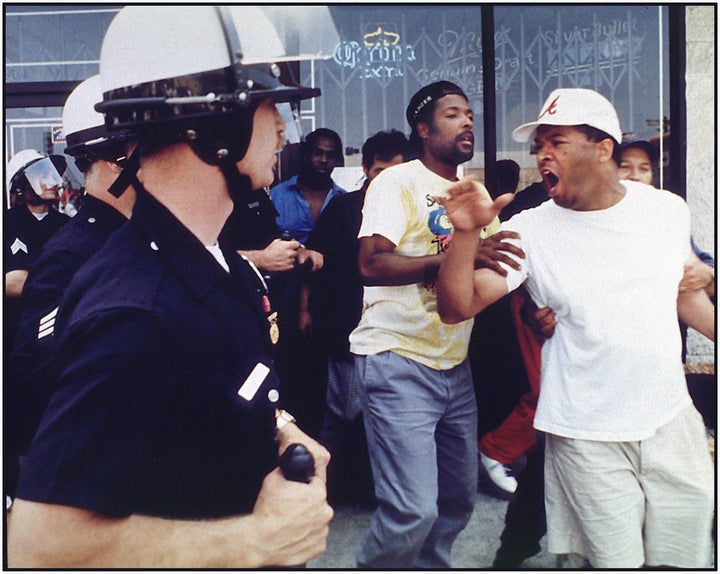 While Ridley admits showcasing two versions of the project is "a storyteller's dream," he said each film will offer a uniquely personal and urgent perspective on the '92 LA Riots. 
"This is really about creating a space where people can recollect with very personal memories, very personal experiences," he said. "The rawness of their emotions across the board was really surprising. It's 25 years later. It's a quarter of the century, but so many of the individuals that shared their stories, we're telling these stories as if these events had happened just yesterday."
"So in that regard, I think that's how we tried to differentiate ourselves," he continued. "This is a very, very personalized narrative of these events from people who lived through them, were intimately involved in them, and have chosen to share them with us, and by extension share them with an audience.
"Let It Fall: Los Angeles 1982-1992" airs April 28 on ABC at 9pm/est.
Calling all HuffPost superfans!
Sign up for membership to become a founding member and help shape HuffPost's next chapter
BEFORE YOU GO