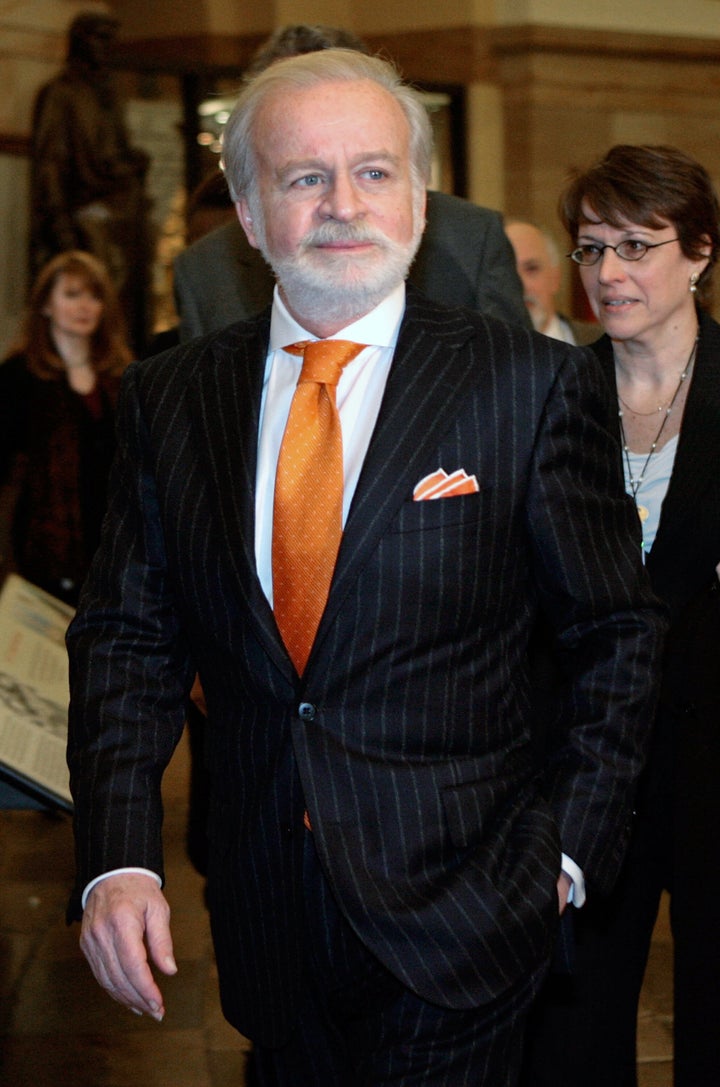 Three Pakistani tribesmen filed a complaint with the police against former legal counsel of the Central Intelligence Agency's (CIA) for approving drone missile strikes that killed hundreds of people, their lawyer said Monday.
Missile-armed drones have been playing a greater role than ever in U.S. counterterrorism operations. But Pakistan has regularly complained about the U.S. drone strikes, saying they complicate Islamabad's efforts to win the support of the Pakistani people and isolate the militants in border regions.
In the complaint, the attorney for the tribesmen, Shahzad Akbar, pointed out that John A. Rizzo was acting General Counsel to the CIA until June 25, 2009.
"At CIA, one of his role was to approve a list of person to be killed every month in Pakistan by the CIA using Unmanned Aerial Vehicles," Akbar said in the complaint written in English.
Speaking at a press conference along with one of the three complainants, Akbar said he was trying to get an "international warrant" for Rizzo.
The complaint said Rizzo admitted to approving the drone strikes in an interview with the Newsweek magazine this year.
"The agency was very punctilious about this ... They tried to minimize collateral damage, especially women and children," the magazine quoted him as saying about the attacks in an interview in February. Rizzo explained that he was the one who signed off, the magazine reported.
Drone strikes target a large number of militants, including al Qaeda and Taliban figures. But human rights groups say many civilians have also fallen victim to these attacks, which have mainly concentrated in a tribal area of Waziristan on the Afghan border, a region seen as a hub of global militancy.
"America is killing people in the tribal areas dubbing them as terrorists ... We are not terrorists, we are peaceful Pakistani citizens," said Kareem Khan, one of the complainants, who lost his brother and a son in one of the drone strikes in December, 2009.
Drone strikes have been a major source of friction in ties between the United States and Pakistan, which are at their worst since U.S. special forces killed al Qaeda chief Osama bin Laden in a secret raid in a Pakistani military town in May.
While Pakistan publicly opposes the strikes, it has privately allowed them and cooperated with the United States determining targets.
But since the May commando raid that killed bin Laden, which Pakistan considers a grievous breach of sovereignty, the powerful head of the army, General Ashfaq Kayani, has called for a halt.
Washington has shown no sign of stopping them. More than 135 militants have been killed since the beginning of June in drone attacks, according to Reuters figures and based on statements from local intelligence officials.
The New America Foundation, which tracks drone strikes, estimates they have killed a total of 2,189 people from 2004 through January of this year. Of those, 1,754 were militants.
(Editing by Chris Allbritton and Yoko Nishikawa)
Calling all HuffPost superfans!
Sign up for membership to become a founding member and help shape HuffPost's next chapter