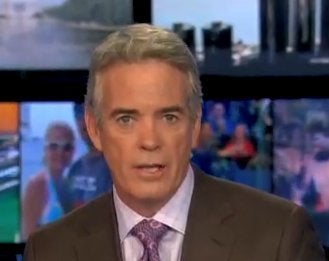 John Roberts will step down as co-anchor of CNN's "American Morning" in the new year, the New York Post is reporting. The paper writes that Roberts will shift to a role as national correspondent based out of Atlanta, where his fiancee, CNN daytime anchor Kyra Phillips, lives.
The move is part of a shakeup under new president Ken Jautz. "American Morning" has long struggled in the ratings, and if Roberts leaves, it would be the second major shakeup for the show in four years--the last coming when Roberts and co-host Kiran Chetry replaced Miles and Soledad O'Brien. The Post reports that some are speculating that T.J. Holmes, another daytime anchor, will take Roberts' place.
In addition, the Post says Tony Harris, who anchors the 11 to 1 PM slot on weekdays, will leave CNN at the end of December.
Related
Popular in the Community