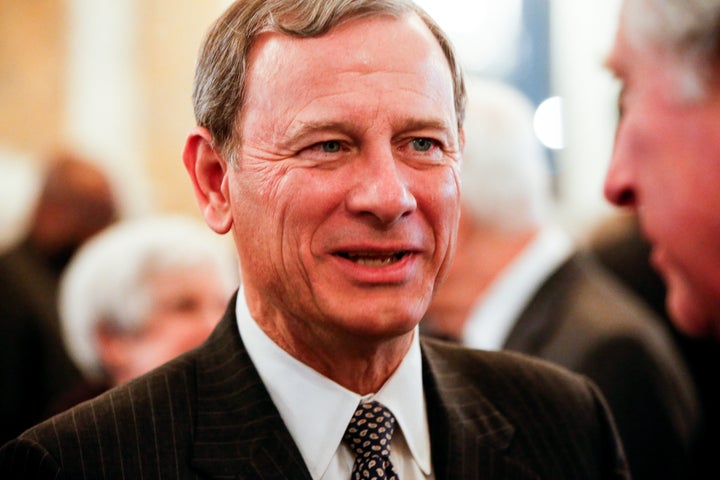 WASHINGTON -- In the middle of oral arguments on Tuesday, the lights suddenly went out in the marble courtroom of the U.S. Supreme Court.
"I knew we should've paid that bill," Chief Justice John Roberts mused, to laughter from those in attendance for the day's first hearing -- a criminal law case dealing with restrictions on sex offenders who want to travel abroad.
The lights appeared to dim in slow motion -- Justice Elena Kagan's eyes darted upward and stayed there until the room went dark.
The justices carried on with the hearing -- the only lighting was some natural light coming in from outside and a small lightbulb on top of the lectern where the lawyer arguing the case stands. The lights came back on after about five minutes.
"I don't remember the light ever going off," said Lyle Denniston, a veteran reporter for SCOTUSblog who has covered the Supreme Court for 58 years -- longer than Kagan has been alive.
Flummoxed by the incident, an unidentified reporter in the court's press office was overheard saying, "Scalia still finds a way to shut them down."
"It's a trick they play on new chief justices all the time," he said at the time, also to an uproar from attendees. "We're even more in the dark now than before."
This is the second strange thing that happened at the court this week. On Monday, Justice Clarence Thomas asked an astonishing 10 questions from the bench for the first time in a decade -- perhaps one question for each year of silence.
With a major abortion case slated for arguments on Wednesday, there's no telling what other historic moments await the high court.
Calling all HuffPost superfans!
Sign up for membership to become a founding member and help shape HuffPost's next chapter
BEFORE YOU GO
PHOTO GALLERY
Supreme Court Justices Get Out Of The Office