DERWOOD, Md. -- Whatever motivated suspected Washington Navy Yard killer Aaron Alexis's murderous rampage, it was exactly the opposite of what drove one of the men killed in Monday's massacre.
John Roger "J.J." Johnson loved people and he loved to work, his grieving relatives and neighbors said Tuesday.
And that's why Johnson -- a 73-year-old logistics expert who cherished hockey, fishing off of Nags Head, N.C., and his 10 grandkids -- woke up at 3:45 a.m. that day, just like he always did before heading into work at TWD & Associates in the Navy Yard.
Even faced with a gunman firing coldly at friends and colleagues, Johnson would not have embraced hate and vengeance, his wife Judy and his four daughters told reporters outside their carefully tended suburban home, where Johnson had lived for 40 years.
They still hadn't been told any of the details of the shooting, not even how Johnson died. But they are sure he would have tried to make it better, somehow, if he had the chance.
"Knowing my husband, I wouldn't be surprised if he didn't stand up and try to talk the guy out of it," said Judy Johnson, 65, who married the tall, lanky engineer eight years ago after they met at a church singles social, which J.J.'s daughter Megan had dragged him to attend.
"He would have hugged him," said Erin Zagami, the oldest of J.J.'s grown children.
"Or saved somebody else," added another daughter, Karin Johnson, who explained that her father would not be interested in recriminations or blame.
"Dad would want us to embrace even the shooter's family," she said. "You don't harbor ill will. And his whole thing has always been about forgiving and looking at how great the person is, and that's what we've got to do, and that's what he wants us to do."
He wouldn't want his own family, including a stepson. three stepdaughters and his own kids, to wonder at the cruel blow fate had dealt them.
"We don't need to make sense of it," said Zagami.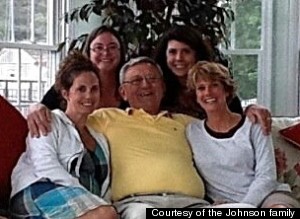 Johnson and his daughters, left to right: Shannon Woodward, Megan Johnson, Karin Johnson and Erin Zagami.
"I guess it was his time to go to the Lord, and you know, he would want us to feel that way," Judy said. "And he would want us to carry on in his memory, and celebrate his life, and the love that he had for everybody he knew."
J.J. and Judy had just started talking about when he would finally relinquish his job so they could spend more time with their grandkids -- number 11 is on the way -- and more days fishing down at their beloved Outer Banks.
"He wanted to keep working because he just loved it, loved all the people he worked with," Judy said. "Never met a stranger in his life. And just a very, happy positive, wonderful, loving human being -- more so than anyone I've ever known in my life."
"He was a great father, a great grandfather, and just an awesome human being," she added.
Judy remembered how J.J. went off to work Monday morning, telling her she was beautiful, as he always did. They talked briefly at about 7:30, an hour before the shooter would take her husband's life.
Around 8:30, the news broke that there was an "active" shooter at Johnson's workplace. The family said they weren't too worried when they couldn't reach him at first because Johnson wasn't always the best with his cell phone.
But they watched for hours as the images of police and armed men filled their TV screens, still having heard nothing from him.
They didn't learn until that evening that Johnson was among those slain. The daughters had gone to the lot near Nationals Stadium where survivors were reuniting with their families. When all the living workers had stepped off buses into the arms of relieved loved ones, Johnson wasn't among them.
A man who was reportedly mentally disturbed and would lash out in anger, firing his gun at neighbors, had allegedly gunned down the sweet man who seemed so unlike him, who went to work early with joy and went home early so he could be with his wife.
"He was always happy, always positive, never had a bad word to say about anybody," Judy said. "Loved the world, loved life, loved his faith, and was just proud to be an American."
"I was very lucky and very blessed to find the human being that I found in him," she said. "He was just the most awesome person I've ever known in my life."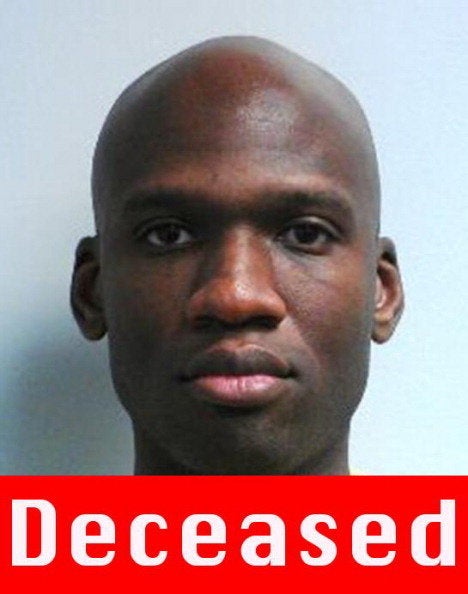 Navy Yard Shooting
Popular in the Community