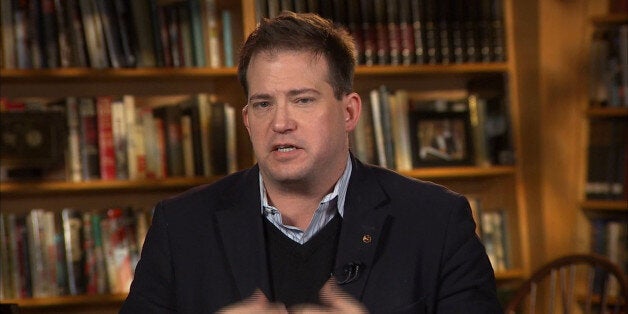 UPDATE: June 24 -- On Tuesday a Twitter user came forward as the person who received the explicit picture and accompanying messages from Naval War College professor John Schindler, describing them as part of a consensual exchange. She said she did not file the complaint with the Naval War College, and does not know who did.
The woman tweeted under the handle Currahee88 and her account identified her as "Lesley." She spoke to The Huffington Post by phone but declined to provide her full name. A colleague of Schindler's at the school, Tom Nichols, said that the woman was indeed the person in contact with Schindler.
"To Dr. Schindler & his Wife, I am truly sorry. If I could go back and change this, I would do so immediately," the woman wrote on Twitter, before taking her account offline.
A prominent defender of the National Security Agency, Naval War College professor John Schindler, is under investigation for allegedly creating "inappropriate content" that appeared on social media, a college official told The Huffington Post in a statement on Monday.
Schindler and his wife abruptly shut down their social media accounts on Monday, with Schindler telling readers of his blog he was taking a break because of harassment from critics of the NSA. He has long been a controversial and outspoken voice in the debate over surveillance; he has referred to journalist Glenn Greenwald as "Glenda" and has disparaged WikiLeaks source Chelsea Manning for coming out as transgender.
The very unsafe for work photo, along with an accompanying note, can be seen here. Their provenance is unclear, as is who originally posted them.
Schindler, a former NSA counterintelligence officer, has appeared regularly on TV as a defender of the agency. He has spoken out on MSNBC, CNN and CNBC, stressing that surveillance by internet corporations is more threatening than surveillance by the government.
"I'll bet you today Google knows more about me than NSA does," he said.
On Monday, Schindler deleted an explanation for his sudden departure from the conversation and replaced it with something much vaguer. His first dispatch said, "Things have now taken an ugly, indeed sordid turn. The attacks are now not just against me, but against my family, to include my children, who are minors. They deserve none of this. This fills me with disgust and it's time to take a break."
A cached version of that post was recovered online. The new explanation reads simply: "Because of issues in my personal life I'm taking a break from social media. Thanks for all your words of support, I'm well and doing fine. I'll be back, taking a strategic pause here, thanks for being such great followers and readers — more soon!"
Commander Kelly Brannon of the Naval War College said that the college's president has assigned an investigation, and that Schindler has been placed on administrative leave pending its outcome.
"The Naval War College received a complaint about inappropriate content allegedly created by a NWC faculty member and posted on social media," Brannon said.
"In response to this complaint, Rear Admiral Walter E. 'Ted' Carter Jr., President, NWC, directed an investigation to inquire into the facts and circumstances surrounding the allegation. The investigation team is currently investigating the alleged misconduct and will submit a report upon completion of their review. To protect the integrity of an ongoing investigation, the NWC has no further comment at this time."
Before You Go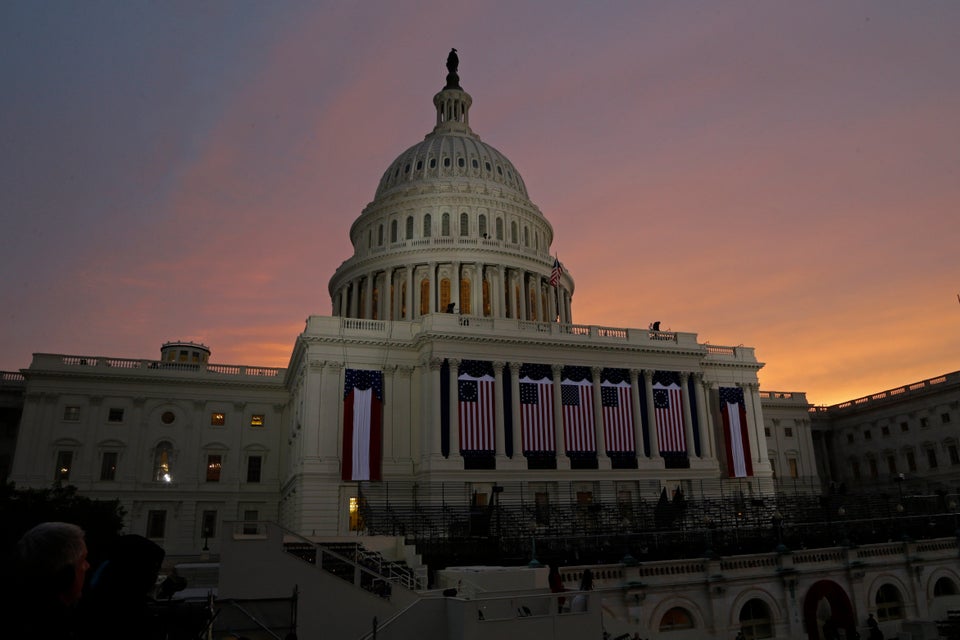 U.S. Capitol Photos
Popular in the Community