Papa John's Founder and CEO John Schnatter is cheesed off by NFL kneeling protests that he claims are costing the company lots of dough.
Now Papa John's is slicing its sales and profit forecasts and Schnatter is putting the blame on NFL commissioner Roger Goodell.
"Leadership starts at the top, and this is an example of poor leadership," Schnatter told investors on a Wednesday conference call, according to Bloomberg.com. "The NFL has hurt us by not resolving the current debacle to the players' and owners' satisfaction ... The NFL has hurt Papa John's shareholders."
Schnatter, who supported Donald Trump during the 2016 presidential campaign, told investors Goodell should have stopped players from expressing their right to free speech 18 months ago (though, not using those exact terms).
"This should have been nipped in the bud a year and a half ago," Schnatter said on the call. "Like many sponsors, we're in touch with the NFL. Once the issue is resolved, we're optimistic the NFL's best years are ahead."
He claimed that means the company's performance is directly correlated with that of the league and why Papa John's believes the the NFL deal is the primary suspect behind the business' decline.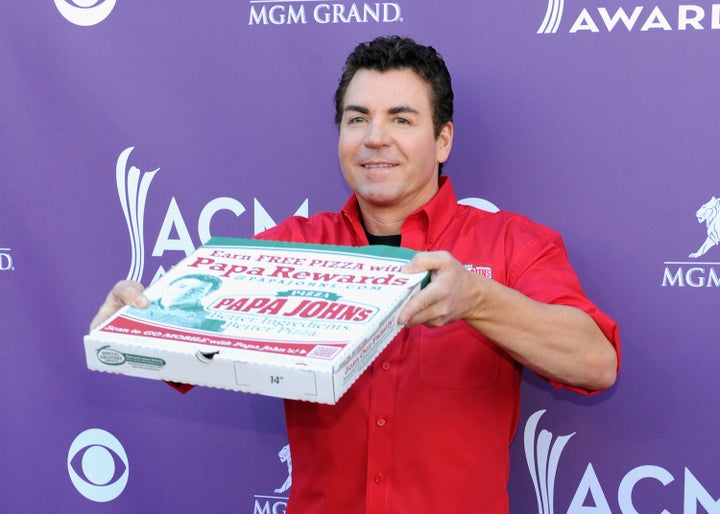 NFL TV ratings are down 5.1 percent for the first 7 games this season, but while Schnatter and company are blaming protests during the national anthem for the decline (and, by extension, Papa John's game day pizza sales), it may not really be a factor.
Last week, the NFL told owners the reason for the decline was more likely caused by competition from TV news shows and changing viewing habits of millennials rather than players protesting during the anthem, according to the New York Business Journal.
Last week, 21st Century Fox chief executive officer James Murdoch blamed lower ratings on an "overproliferation" of football and that the market may be oversaturated, according to CBS Sports.
In addition, while President Donald Trump and Vice President Mike Pence are pushing a narrative that NFL players who kneel are anti-American, a HuffPost/YouGov survey from September shows that 48 percent of Americans say NFL players are kneeling during the national anthem to protest police brutality.
However, Schnatter insists the kneeling protests are the problem, telling investors, "the controversy is polarizing the customer, polarizing the country."
Papa John's is dealing with the issue by pulling some planned commercials from some NFL games this season.
Schnatter said the NFL promised to give the pizza company future television spots in return.
Before You Go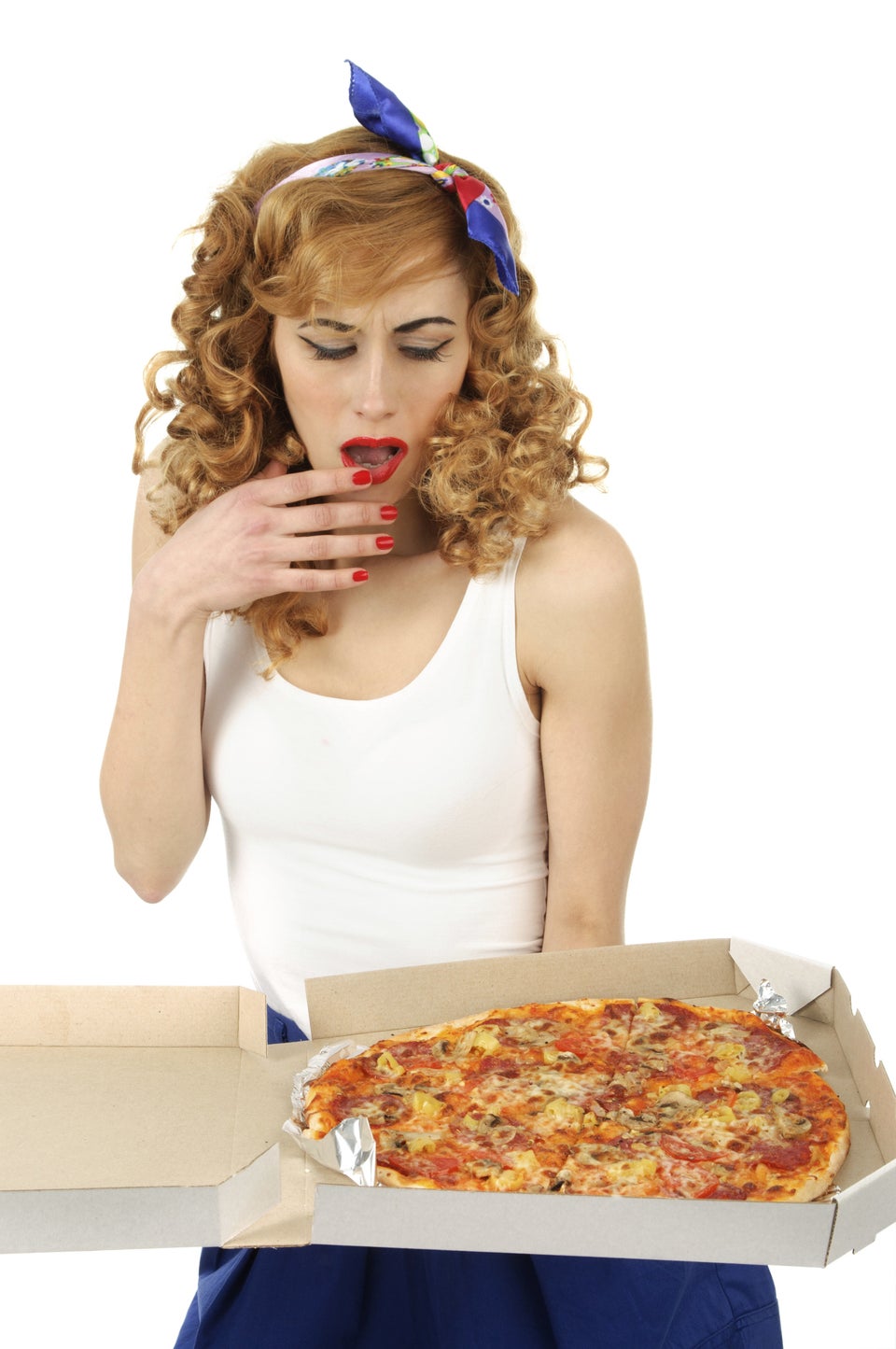 Mmhmm, it's sexy pizza stock photos