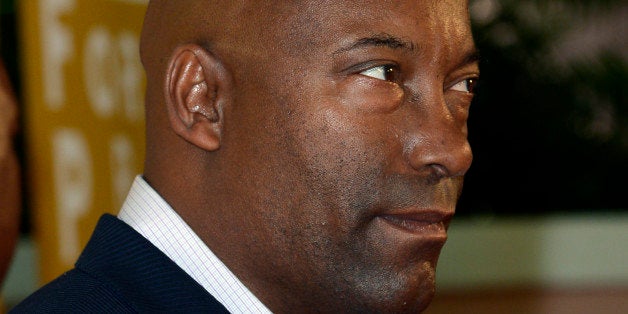 Tupac Shakur's forthcoming biopic, "Tupac," has experienced a slight shift as it was announced last week that "Devil In A Blue Dress" director Carl Franklin has been named to replace John Singleton as the film's director.
Singleton worked with the late rapper for his 1993 film "Poetic Justice." During a 2013 interview with Essence, which also commemorated the film's 20th anniversary, Singleton recalled his fondest memories of Shakur, including his intentions to cast him for the lead role in 2001's "Baby Boy" which was later fulfilled by actor Tyrese Gibson.
"People always idolize 'Pac, but he was really just a brilliant yet confused young kid with a lot of fame," he told Essence. "He had nothing to ground him, no father. He had no one to tell him 'no' or 'just sit down.' But when you did tell him something, he'd respect you. Right before he passed we just started talking again."
"I saw him a week an a half before he went to Las Vegas and I told him I'm working on a new movie [Baby Boy, 2001] and I told him that this will be the movie that will get him an Oscar. He said, 'Anything you want I'm there.' He was going to be my Robert DeNiro. We were going to grow together. When you see Baby Boy now, his presence and soul are still in that movie."
Casting for "Tupac" is set to begin in the coming months, with filming beginning later this year.
REAL LIFE. REAL NEWS. REAL VOICES.
Help us tell more of the stories that matter from voices that too often remain unheard.
BEFORE YOU GO