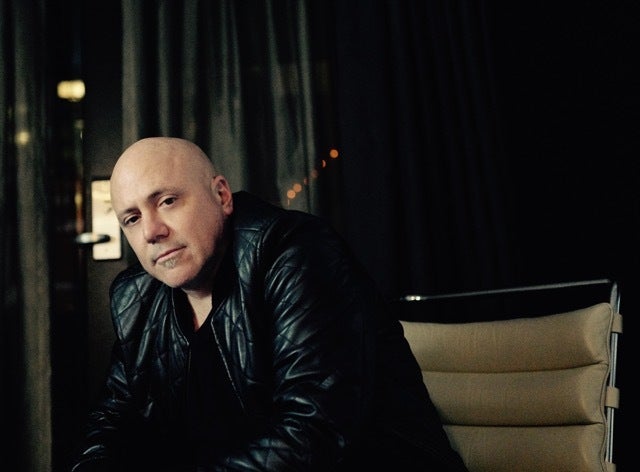 Few people have their finger on the pulse of L.A. nightlife the way that John M. Sofio does. That's probably because Sofio and his design/build firm Built, Inc. actually shape and construct the nightlife landscape by creating some of the city's best and most lavish hotspots, including The Nice Guy, Delilah, Bootsy Bellows, The Peppermint Club, Blind Dragon, and Trousdale, among many others.
Specializing in residential, hospitality and commercial design, Sofio's philosophy states that great design requires a pure vision to be executed completely and without compromise. That gives way to Sofio not only designing spaces but also all furniture, fixtures, lighting, and seating for his projects. No detail is too small when creating eye candy that will wow revelers at his posh places.
Following is a conversation with John Sofio who is shaping the nightlife culture and landscape one hotspot at a time, including Delilah, a beautiful supper club with a sketchy past, and the brand-new Poppy, which just opened to tremendous fanfare.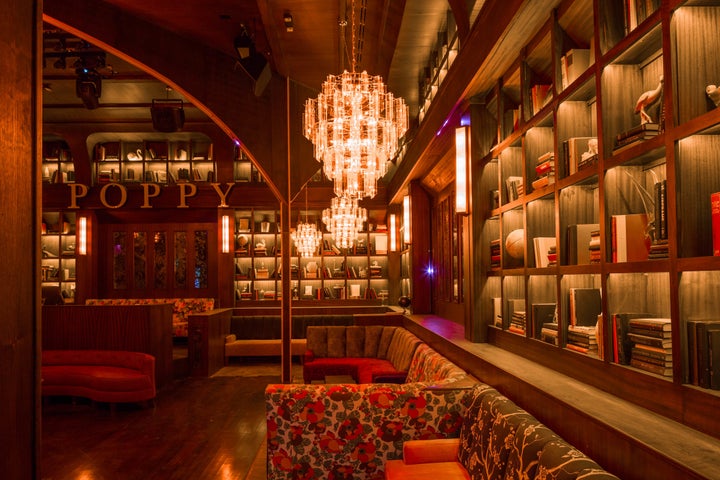 How did you get into the nightlife aspect of architecture and design?
I designed a few restaurants in Hollywood and Downtown LA over the years. In 2007, my friend asked me to design and build his nightclub Guy's Bar in West Hollywood. This project began a long run of hospitality projects, including multiple venues on the Sunset Strip.
You are not the typical contractor for hire as you offer a full-service package, even after a project is completed, right?
I am an artist and a creator; I build my own work. In 1995 I acquired my General Contracting license allowing me to control the design process through the construction phase. Complete control over the art is necessary in order to channel an organic thought; to create a singular design. In these conditions projects are free from undue influence and can evolve while the space is being built. After completion, we handle FF&E (movable furniture, fixtures, or other equipment) and R&M (repair and maintenance) work for the venue.
Did that develop from years of experience?
I have worked on hundreds of residential projects and learned that total control of the process is the only way to successfully complete a great design. I carried this knowledge over to my hospitality work and expanded the scope of control to include branding and logo design, furniture design, lighting design, sound design, and the complete fabrication of all elements in a nightclub and restaurant.
What do you offer that other contractors/designers don't?
Staying true to my Design/Build philosophy, I see a project through from the concept's birth to the build out's completion. This includes every aspect of a venue, from branding and signage to the napkins and coasters. I only allow my visions to be executed under Built Inc., maintaining complete control. From creating the design, budgeting the project, working through the planning and permitting process, executing the construction I have created, providing a unique niche to fulfill my client's needs.
You have your finger on the pulse of LA nightlife to say the least. How have you seen it change over the years?
As times change so do the people, and the newer generation of club-goers are much more discerning in immersing themselves in a space's design. High end finishes and a light show is no longer enough; a space must carry a theme and work with it in depth to achieve a stunning experience. Additionally, nightclub design as a whole has evolved to reflect a more residential feeling. Thus, we aim to create spaces that our friends feel comfortable in, free to spend the night as a guest and not a customer.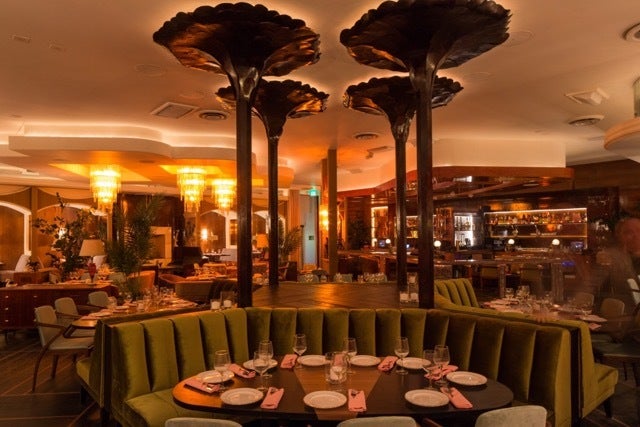 I was fascinated by Delilah, especially considering what a sketchy space that was back in the day (formerly Peanuts, Bordello, Sin-a-matic). For most people, it will be a brand-new space. I'm guessing you were not concerned with any nostalgia to the space.
Actually, I was inspired by the original venue that occupied the building, The Pink Pussy Cat. It was a burlesque dance club in the late '40's with pink décor and a "college for strippers" run by the Madame out of the side door. I channeled the soul of the original space into my interpretation of a current day supper club.
You just opened Poppy on La Cienega Boulevard where STK used to be and it's an immediate hot spot. What can you say about it?
Designing Poppy was a thrilling challenge. Transforming a restaurant into a lush nightlife experience was the challenge. My design creates an exhilarating feeling unlike anything in Los Angeles. Thousands of collected tomes and objects fill the walls of Poppy. Acid-stained, antique mirrors catch and reflect stray light. Fabric patterns inspired by the latest Paris runways drape the couches throughout the rooms. Dark tones of rich mahogany add comfort to the luxury. Opulent lights float majestically; warmth emanates.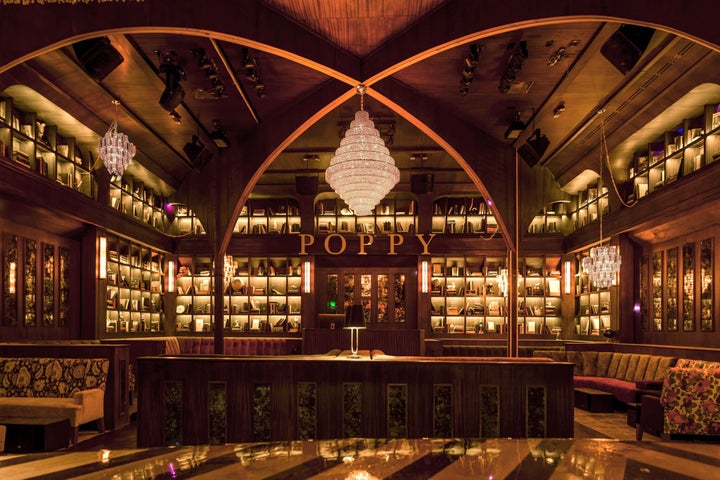 When you start a project, how much of it is your concept vs. the owners? How does that play out throughout and whose vision really comes to life?
It varies with each project. For instance, The Ivory on Sunset was inspired by my reading of '50s Hollywood star Robert Wagner's memoirs and his life on and around the Sunset Strip, so I designed the space as I imagined his living room would feel. Other projects will begin with a strong concept from the client that I then adapt and work with to create a completely realized project.
How would you describe your style?
It's difficult to pinpoint a specific style, as each design feels organic and independent. However, I describe the style of my process as "true design" or a full commitment to design. I don't allow typical challenges or obstacles to deter me from achieving what I feel to be necessary for a project's completion. Original ideas executed with complete control of the process is my "style".
What do you see as the next trend in L.A. nightlife?
L.A. demands fresh and new ideas on a constant basis. Exclusivity is tantamount to this trend. The more exclusive and better designed, the more desirable a space will be. A shift towards residential design, where you feel like you are in an amazing home, instead of a commercial space made to look like a home, is the latest trend I see.
What's your favorite story about one of the spaces that you designed?
I was standing in The Beverly nightclub with a friend, watching the energy of the crowd. She turns to me and says, "Look at how happy you have made everyone!" From that moment, I realized my role in creating great spaces for the world.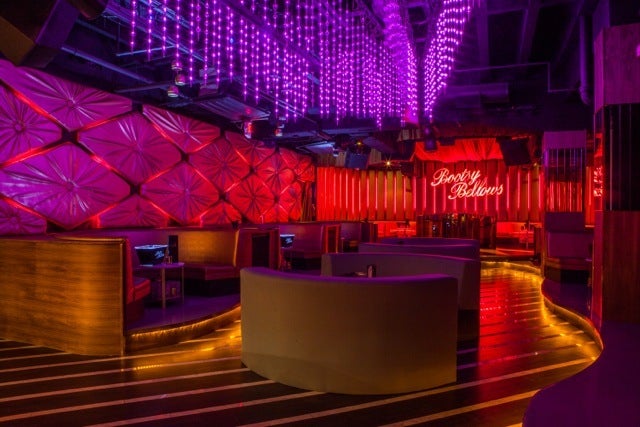 Are you ever surprised when a space takes off or fails?
I have been blessed to work with amazing clients who have brought success to the spaces I create. Without their expertise, hard work, and true vision for the operations of the venues my work would linger in obscurity. For this, I am proud to work with these clients that I've had the opportunity to create with.
You have worked with a lot of successful venues, has a space ever surprised you?
Shore Bar was a very tight budget, and has been successful since its opening. While the design speaks for itself, my clients have successfully operated this amazing venue for over five years.
I am creating a 10,000-square-ft private social club on the Sunset Strip for the high-net-worth crowd. I am inspired by the horizontality and architectural history of the Sunset Strip in designing the building. The Bau Haus Philosophy is greatly influencing my design as well.
I have been chosen to create a new live music venue on the Sunset Strip, to replace a previous icon that is no longer there. This space will be hopefully become a new icon on the Strip.
I have been working on a hotel group that will open in Boston, Chicago and San Francisco. Logo and iconography design, room design, furniture design and the restaurant and lounge spaces have been in process for the past 18 months.