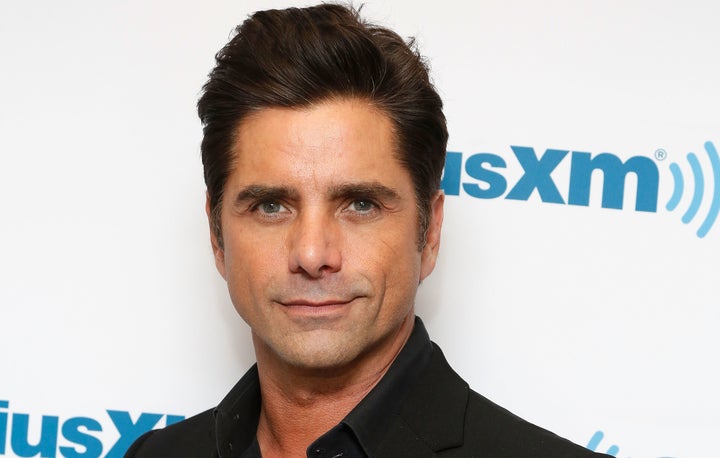 Everybody's favorite uncle has been going through a rough time. 
The 52-year-old "Grandfathered" star visited "The Stern Show" on Monday and got candid about addiction, sex tapes, his divorce to Rebecca Romijn and an unplanned pregnancy in his late 20s. You can always count on Howard Stern to go there. 
Stamos called his DUI "horrific," explaining that he is deeply regretful about getting behind the wheel while under the influence.  
"I could've hurt somebody ... It was really stupid and ignorant of me. I hated myself for that," he told Stern. 
After treatment, he tweeted, "I'm back! Took a month to take care of things. Healthy. Feeling grateful for the love & support of family & friends." Stamos told Stern that he felt "even" now that he wasn't dependent on so many substances. 
The actor credits his falling off the wagon to the death of his mother, which he described as losing a piece of himself, and his divorce to "X-Men" star Rebecca Romijn.
"It was a big part of my purpose for many, many years to be there for [my mother] and be a good son," he said in the interview. 
Stamos also revealed to Stern that early on his career he impregnated a woman, but they decided not to keep the baby. "It was just bad timing," he told the shock jock. "It was sort of a mutual decision," he explained about terminating the pregnancy. 
Stamos, the perennial childless "cool guy" on screen, did, however, confess that kids are the "only thing that's missing" from his life.
Although he admitted he hadn't had much luck in the romance department as of late (HOW?!), Stamos did own up to making a couple sex tapes in his time. 
"For the few times I've done it, I have the video and I have it on a hard drive in my safe," he said. 
PHOTO GALLERY
Jesse and the Rippers "Full House" Reunion
REAL LIFE. REAL NEWS. REAL VOICES.
Help us tell more of the stories that matter from voices that too often remain unheard.