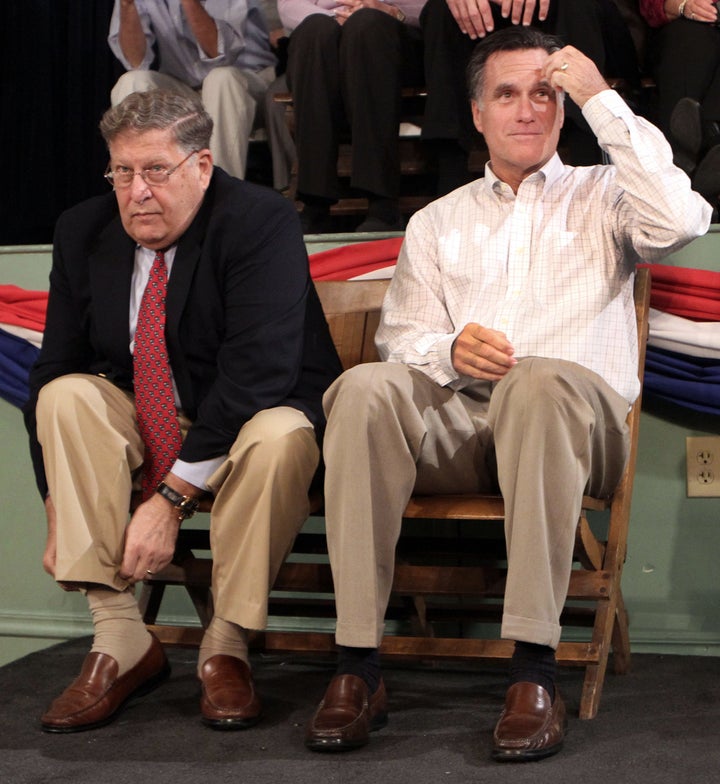 Former New Hampshire Gov. John Sununu told reporters Tuesday that Mitt Romney's business record should be examined, but denounced President Obama's reelection campaign for "cherry-picking" the investments that went bad.
"I think the Bain record as a whole is fair game, and what you have to do is do an honest evaluation," said Sununu, an adviser to the GOP presidential candidate, on a conference call hosted by the Romney campaign.
"The Bain record is about 80 percent, they were able to save jobs at companies, and 20 percent, when they invested in companies that were in such bad shape, they weren't able to save those jobs," Sununu said. "That's a good batting average in the private sector business, private equity business."
One of the Obama campaign's main criticisms, of course, is that Romney and his Bain Capital colleagues made huge sums even if companies they had acquired went under and blue-collar workers lost jobs.
Sununu attacked Obama, as well as Vice President Joe Biden and Energy Secretary Stephen Chu, for their taxpayer-funded $80 billion investments in the solar power company Solyndra and other clean-technology companies.
Bain's record, Sununu said, "is certainly better than the batting average of trying to save jobs in alternative energy that the Obama/Biden/Chu investment in Solyndra and other places have."
"If you want to go and talk about Bain as a whole, that is fair. If you want to go and talk about Bain on a cherry-picking basis, that's a distortion," he concluded.
Sununu also pounced on comments by a number of Democrats over the last few days who have criticized or taken issue with the tone or content of the Obama campaign's ad campaign painting Romney as a heartless corporate raider.
"All of these folks who understand as Democrats the importance of private sector equity investments to create jobs are embarrassed, as they have said, nauseated, as they said, and disappointed as they said, in these attacks by president Obama," Sununu said.
"So if he is going to, as he said the other day, if the campaign is going to be his discussions about Bain and his cherry-picking of the investments Bain made that didn't work out, then the American public will join [Corey] Booker, [Harold] Ford, [Ed] Rendell and [Steve] Rattner in being embarrassed, nauseated and disappointed at this presidency."
CORRECTION: An earlier version of this article cited an $80 billion investment in Solyndra. The figure refers to investments in Solyndra and other companies.
REAL LIFE. REAL NEWS. REAL VOICES.
Help us tell more of the stories that matter from voices that too often remain unheard.
BEFORE YOU GO