Former New Hampshire Gov. John Sununu had harsh words for President Obama on Thursday, implying that the president's administration is responsible for the death of a U.S. ambassador that happened "on its watch."
During an appearance on Fox News' "On The Record with Greta Van Susteren," Sununu, a Mitt Romney campaign adviser, was asked to defend his charge that Obama is "lazy and detached."
"One of the key responsibilities of a president is to keep up with the intelligence data that's coming in," Sununu said. "This president thinks he's so smart that he doesn't have to go through that. He thinks he doesn't need to put the extra work in for going through that process. That's why I say he's lazy and detached, and unfortunately Ambassador [Chris] Stevens suffered the consequences of us not providing adequate security there."
Stevens was killed during the violent attack on the U.S. Consulate in Benghazi earlier this month.
Van Susteren asked Sununu if he was suggesting that Obama was "in any way responsible" for Stevens' death.
"Look, an administration as a whole is responsible for what happens on its watch, unless he wants to tell us that the buck doesn't stop there," Sununu said. "This president has, in my opinion, failed to maintain respect for the United States in that part of the world. And respect is one of the great assets you have in trying to protect your diplomats around the world."
Earlier this week, Sununu offered similarly tough criticism of the president to Fox's Sean Hannity.
"This is a part of the world where a transition was taking place, and we should have been there leading" he said, referring to the Arab Spring," he said. "We should have been there providing assistance to those that were fighting in the right direction rather than just letting the vacuum be filled by the folks that we don't want running these countries. We were not doing that."
Sununu's latest attacks on Obama fall in line with Romney's recent condemnation of Obama's foreign policy record. After initially facing backlash over his criticism of the president's handling of the violence, Romney has since ratcheted up his attacks on the administration's Middle East policies. Most recently, Romney blasted the president for characterizing Middle East unrest as "bumps in the road."
"This is a time for a president who will shape events in the Middle East, not just be merciful or be at the mercy of the events of the Middle East," Romney said Monday.
Before You Go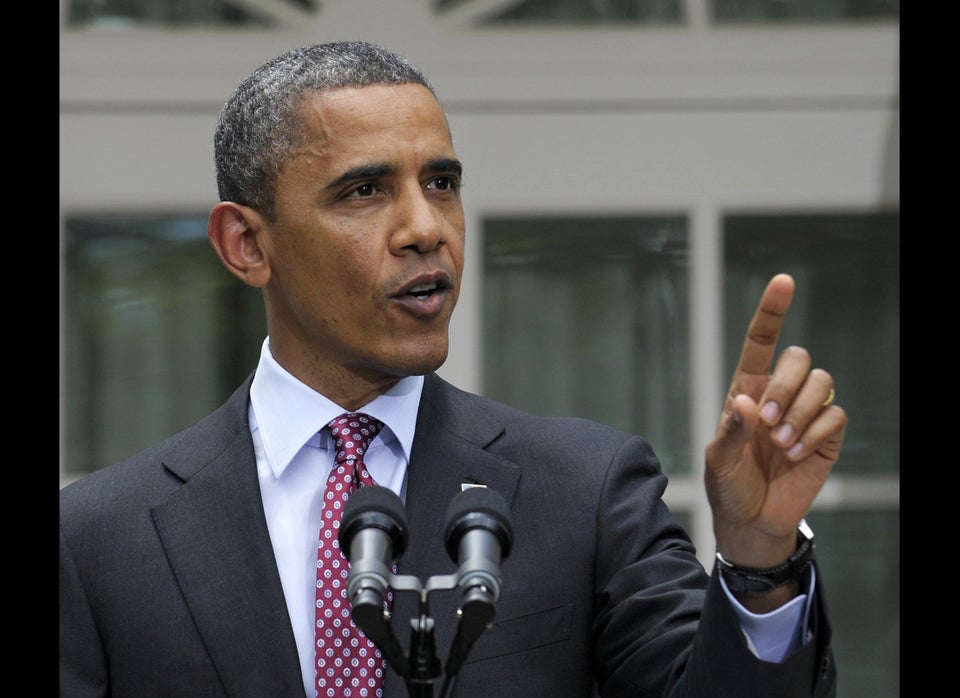 Politicians React To Attacks In Libya, Egypt
Popular in the Community