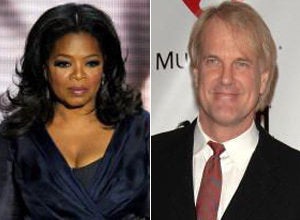 Oprah isn't commenting but John Tesh is.
The pair's romance, written about in Kitty Kelley's new book on Winfrey, was confirmed by Tesh on Monday.
Former ENTERTAINMENT TONIGHT Co-Host John Tesh tells ET exclusively,"Oprah and I were cub reporters in Nashville nearly 40 years ago and we dated for a short time. We even talked about it during one of my appearances on her show. We remain friends to this day."
Tesh, 57 and a born again Christian, is now married to Connie Sellecca.
Oprah's spokeswoman has refused to comment on her behalf.
Popular in the Community