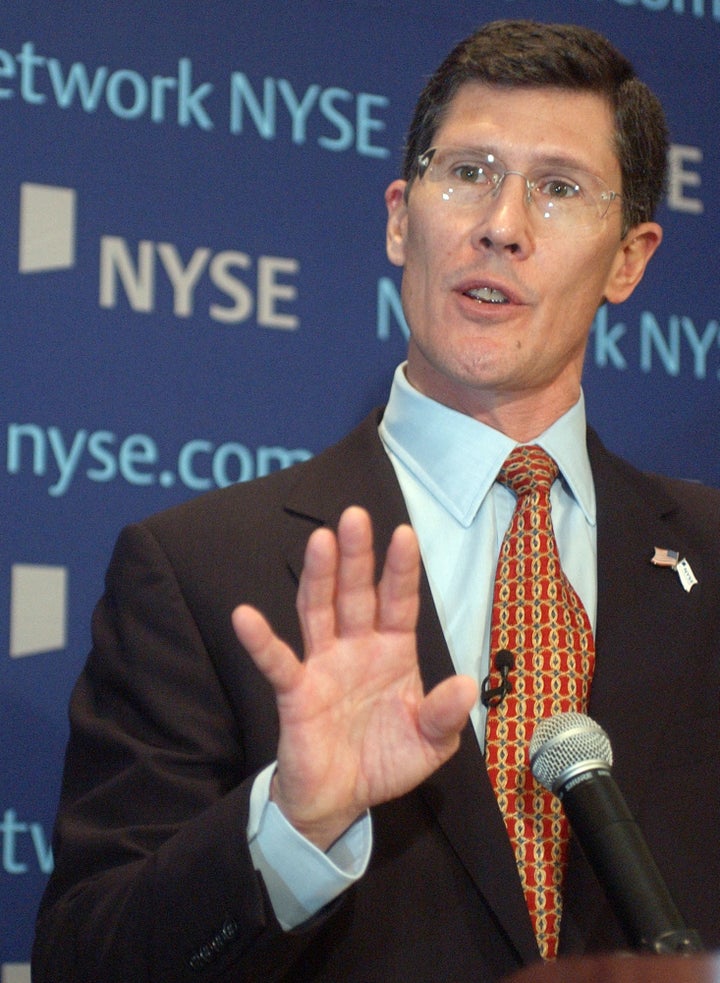 First, here's some useful background: Merrill Lynch moved up the date to December rather than January to hand out $3.62 billion in 2008 bonuses.
At the time, Bank of America was in the midst of acquiring Merrill Lynch, and the deal was scheduled to close in January. Was the reason Merrill moved up the date for the bonus payments to avoid any interference from BofA? That was what has been inferred by BofA's CEO Ken Lewis, who has said the decision was solely that of Merrill Lynch and that BofA had no knowledge of it.
The bonus scandal ruined Thain's reputation--it didn't help that Thain himself asked for a multi-million-dollar bonus despite the firm's near collapse.
The 53-year-old has remained mum on the bonus scandal, until now.
"Getting fired is one thing. But nobody has the right to say things that they know aren't true," Thain told the WSJ.
According to Thain, he and Lewis agreed in writing that the bonuses could be paid before the acquisition closed.
"The suggestion Bank of America was not heavily involved in this process, and that I alone made these decisions, is simply not true," he told the WSJ.

Bank of America declined to respond in detail to Mr. Thain's remarks. The company "stands by statements it has made," spokesman Robert Stickler wrote in an email. "These issues have been previously extensively reported by the news media. We believe it is time to move on. We wish Mr. Thain well in his future endeavors."
On Wednesday, BofA has its annual meeting, when shareholders will have a chance to ask questions of management. The issues surrounding the handing out of the Merrill bonuses is likely to be a major topic.

It comes at a time when Lewis is already on the defensive. Last week, he testified under oath to New York Attorney General Andrew Cuomo that he felt pressured by the Federal Reserve Chairman Ben Bernanke and then-Treasury Secretary Henry Paulson to not publicly disclose the extent of the losses that Merrill had suffered.