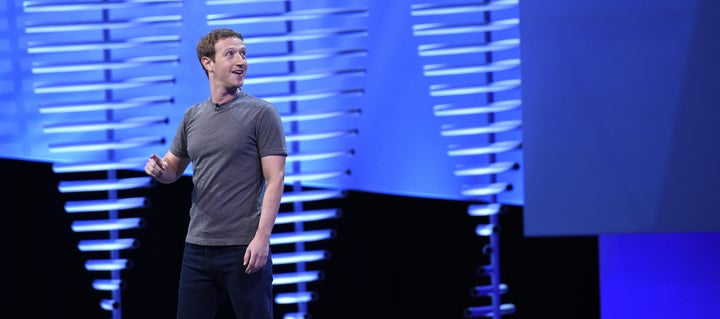 Sen. John Thune (R-S.D.) penned a letter to Facebook chief Mark Zuckerberg on Tuesday requesting information about how the company selects which news stories to feature in its trending news section, following a report alleging workers intentionally suppressed conservative news and viewpoints.
On Monday, Gizmodo reported that, according to a former Facebook contractor, the site's news curators regularly prevented topics of particular interest to a conservative audience (such as the 2013 IRS scandal or the annual Conservative Political Action Conference) from appearing in the site's popular "trending topics" section. The report also claims that curators were instructed to insert news stories into this feed even if they weren't organically trending according to the site's algorithms.
Facebook denied the report, saying there is "no evidence" to back up the contractor's claims.
"Facebook is a platform for people and perspectives from across the political spectrum. There are rigorous guidelines in place for the review team to ensure consistency and neutrality," wrote Tom Stocky, Facebook's vice president of search. "These guidelines do not permit the suppression of political perspectives. Nor do they permit the prioritization of one viewpoint over another or one news outlet over another."
Thune, the chairman of the Senate's Commerce Committee, wasn't satisfied with Facebook's reply and sent a letter to Zuckerberg demanding further details on how the platform curates its featured news.
"Facebook must answer these serious allegations and hold those responsible to account if there has been political bias in the dissemination of trending news," Thune said in a statement. "Any attempt by a neutral and inclusive social media platform to censor or manipulate political discussion is an abuse of trust and inconsistent with the values of an open Internet."
The letter contains a series of questions for Zuckerberg regarding how Facebook's trending news is curated. Thune asked who approves what content is posted, whether the site's curators had "manipulated" the "trending topics" section by excluding conservative-leaning stories and what steps the site will take to investigate the claims of bias. Thune also requested details on the guidelines the site uses for identifying its trending stories and for a list of all stories "removed from or injected into" the section.
A Facebook spokesperson confirmed the company had received Thune's letter and is reviewing the questions posed by the senator.
"We have seen allegations that people did not honor the intent of those guidelines," the spokesperson said. "Although the allegations are anonymous, we take them seriously. We are continuing to investigate whether any violations took place. As we investigate, we will also keep reviewing our operational practices around Trending Topics — and if we find they are inadequate, we will take immediate steps to fix them."
Thune's letter cited the Commerce Committee's jurisdiction over communications and consumer services as the basis for his probe. However, it's unclear how Congress could intervene with Facebook's curation practices should Thune's probe turn up any evidence of bias.
Thune hasn't always been on the side of legislating "balance" in the media. In 2007, the senator introduced a bill that sought to kill the Federal Communications Commission's Fairness Doctrine.
That policy, first established in the mid-20th century, required radio and television stations to "afford reasonable opportunity for the discussion of conflicting views on issues of public importance." In 1987, then-President Ronald Reagan vetoed an effort to codify the policy into law. Two decades later, Democratic lawmakers sought to revive that effort in an apparent response to the rise of talk radio stations dominated by conservative personalities such as Rush Limbaugh and Sean Hannity.
In a 2007 RealClearPolitics op-ed, Thune said the policy "created a chilling effect among broadcasters when it came to reporting controversial topics."
"Giving power to a few to regulate fairness in the media is a recipe for disaster on the scale that George Orwell so aptly envisioned," he wrote.
The FCC eventually dropped the policy in 2011. Thune's office didn't immediately return a request for comment.
Meanwhile, Washington Democrats seemed unconcerned by the Gizmodo report.
White House press secretary Josh Earnest said it was good that Facebook clarified its practices, but talked more about people's tendencies to consume news that supports their existing beliefs.
"Obviously, we were pleased to see the statement from Facebook making pretty clear this is not something that they engaged in," Earnest said in his daily briefing. "The media environment, the way it's structured now, certainly makes it easy for any individual to surround themselves with voices and perspectives and opinions that they share. The president has given a number of speeches where he's talked about how important it is for citizens across the country to seek out different opinions, to challenge their own assumptions."
The White House spokesman said nothing about a need for Congress to get involved in Facebook's private business matters.
Senate Minority Leader Harry Reid (D-Nev.) was asked on Tuesday whether he thought it was appropriate for the Senate to investigate Facebook.
Reid, who asked to have the question repeated twice, said he was unaware of the controversy.
"I've never heard anything about this and, at this stage, don't care," Reid said.
Jennifer Bendery and Matt Fuller contributed reporting.
This post has been updated with further comment from Facebook.
Before You Go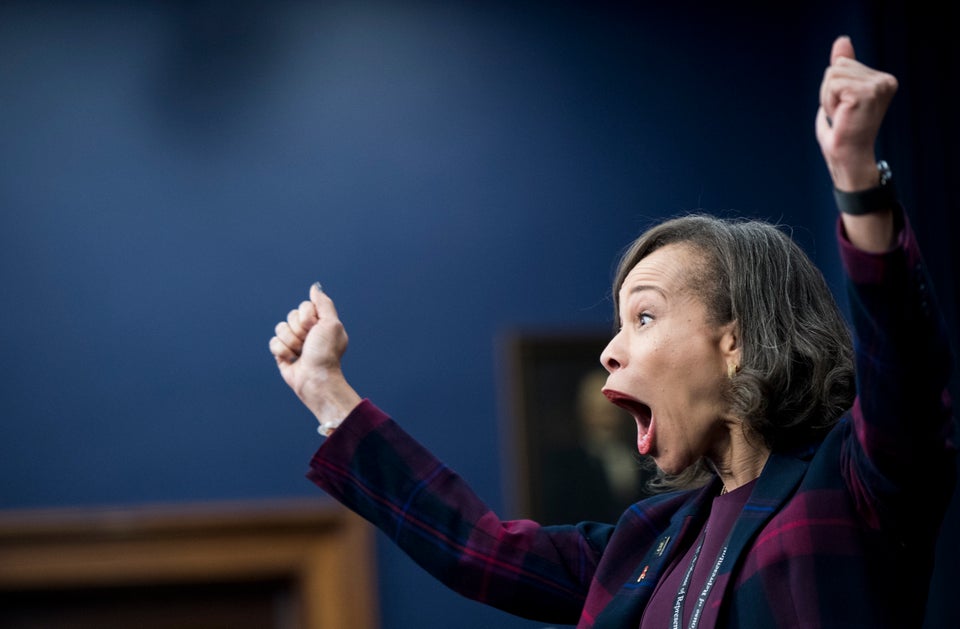 Scenes From 114th Congress And Capitol Hill
Popular in the Community