 WASHINGTON -- The campaign for Massachusetts' 6th Congressional District has received a significant amount of national attention this cycle, in large part because Richard Tisei, the challenger in the race, could become the first openly gay Republican elected to Congress. Tisei received a nice boost in February, when the Gay and Lesbian Victory Fund endorsed him despite the fact that incumbent Rep. John Tierney (D-Mass.) has an exceptionally strong record on lesbian, gay, bisexual and transgender equality.
The race has presented LGBT advocates with a dilemma that a few years ago might have seemed too good to be true: Support an openly gay Republican candidate who could perhaps help convince his colleagues to evolve on equality, or stay with a Democratic congressman who is straight but has been a stalwart on these issues?
On Capitol Hill Wednesday evening, a group of Democratic and LGBT donors came together to make the case that the latter was still the best option for the gay community.
Frank, who attended the event, did not hesitate to criticize the Victory Fund's decision.
"I do believe it is very important to support gay and lesbian candidates. But the notion that we will tell an incumbent who has been absolutely perfect on gay, lesbian, bisexual [and] transgender issues -- absolutely perfect -- that perfection will do no good because he has sex with the wrong person, is the antithesis of what we should be fighting for," said Frank, referring to the fact that the Victory Fund is dedicated to electing LGBT candidates.
Victory Fund spokesman Steven Thai underscored the group's mission in an interview with The Huffington Post, saying that LGBT candidates also need to have a pathway to victory and a proven track record of stances on LGBT equality in order to get an endorsement.
"Ultimately, we know that the only way to change the face of politics is by electing individuals. And the only way we are going to proactively move the Republican Party to supporting the Employment Non-Discrimination Act is by electing folks to start that conversation within the party," said Thai.
In many ways, the two main figures that evening weren't Tisei and Tierney, but House Speaker John Boehner (R-Ohio) and House Minority Leader Nancy Pelosi (D-Calif.), the latter of whom was at the event. Attendees and speakers all argued that while Tisei may agree with some of the policy goals of the LGBT community, he would still caucus with Republicans and help Boehner remain in charge of the chamber. (Tisei recently told The Washington Post he would be open to voting for Boehner.)
Frank called Pelosi, who voted against the Defense of Marriage Act in 1996, "a wholehearted advocate" of LGBT rights. Boehner, meanwhile, "has been one of the most effective opponents of LGBT rights," he said.
Boehner has earned the ire of the LGBT community because he has refused to bring up ENDA, which would bar workplace discrimination on the basis of sexual orientation and gender identity. The act passed the Senate last year in a bipartisan vote, and many advocates believe it could pick up enough GOP support in the House to pass as well -- if only Boehner would let it receive a vote.
Boehner also spent millions in support of the Defense of Marriage Act, which barred federal recognition of same-sex marriages, after the Justice Department said it was unconstitutional and would no longer do so.
"Some people have said, 'Why aren't you supporting a gay candidate?'" said Peter Rosenstein, an attendee at Wednesday's event who said he was an enthusiastic Tierney backer. "I think there's a lot more to it than that, because if Richard Tisei comes in, his first vote is for John Boehner, which eliminates all the things he says he wants to do."
"It's almost like a Pyrrhic victory here," said Michael Scott, another attendee. "We have a gay Republican, but he's supporting an incredibly right-wing agenda and a speaker who's frankly cowardly because his caucus is so skewed now toward the right wing."
Thai, however, said Boehner's refusal to move forward on LGBT issues is why Tisei's candidacy is so important.
"John Boehner has not had a member of his caucus who is openly LGBT in a significant period of time. We believe that [Tisei] will help spark further conversation and dialogue within that caucus on the importance of these issues," he said. "To help propel the movement forward, we need partners on the right. And we need change to happen within [the GOP]."
Other lawmakers at the fundraiser included Reps. Michael Capuano, Katherine Clark, Joe Kennedy and Jim McGovern, all Democratic members of the Massachusetts delegation. Reps. David Cicilline (D-R.I.), Mark Pocan (D-Wis.) and Kyrsten Sinema (D-Ariz.), all of whom are openly gay or bisexual, also attended.
In a statement to The Huffington Post, Tisei made the case that the LGBT community needs more allies on the Republican side of the aisle to advance its agenda.
"There will never be true equality in this country unless there are people on both sides of the aisle willing to stand up for fairness and equality under the law. America needs two good parties on these issues," he said. "Having been involved in the fight for marriage equality here in Massachusetts, I've seen countless opponents rethink their positions and become supporters. Clearly the Republican Party needs to evolve on LGBT issues, and I hope to be a catalyst to help move that process further along."
"During the fight for marriage equality in Massachusetts I looked Gov. Mitt Romney in the eye and told him he was wrong on this issue and on the wrong side of history. I'll have no problem telling John Boehner the same thing when I'm in Washington," he added.
Tisei is an outspoken supporter of marriage equality and has said he would sign a discharge petition to help get ENDA to the floor for a vote. In March, he announced he would be boycotting the Massachusetts GOP convention to protest the socially conservative platform that committee members had embraced.
But Tisei also faced scrutiny recently when he formed a joint fundraising committee with New Hampshire congressional candidate Frank Guinta, a Republican who is socially conservative and who opposes same-sex marriage.
Tierney, who campaigned against DOMA in 1996, was skeptical about whether Tisei would actually be an agent for change, even within his own caucus.
"You're not going to change [House Republicans'] mind," said Tierney. "You know the people we're talking about. They're pretty extreme."
Tierney acknowledged that Tisei may agree with Democrats and LGBT advocates on some issues, but said that would be a moot point if Boehner remains speaker.
"It's not that no Republican would agree with the Democrats," he said. "It's that they're not allowed to even vote on the matter. They don't get an opportunity. So you need to change the majority to have the matter brought up. And if some Republican is making the case that, 'Oh, I'll vote like a Democrat' -- well, you've got one of those."
"We have currently a Congress that is going nowhere, slowly, under John Boehner," he added, "and they are not able to bring things to the floor."
Tisei is one of three openly gay Republicans running for a House seat this year, along with Carl DeMaio in California and Dan Innis in New Hampshire.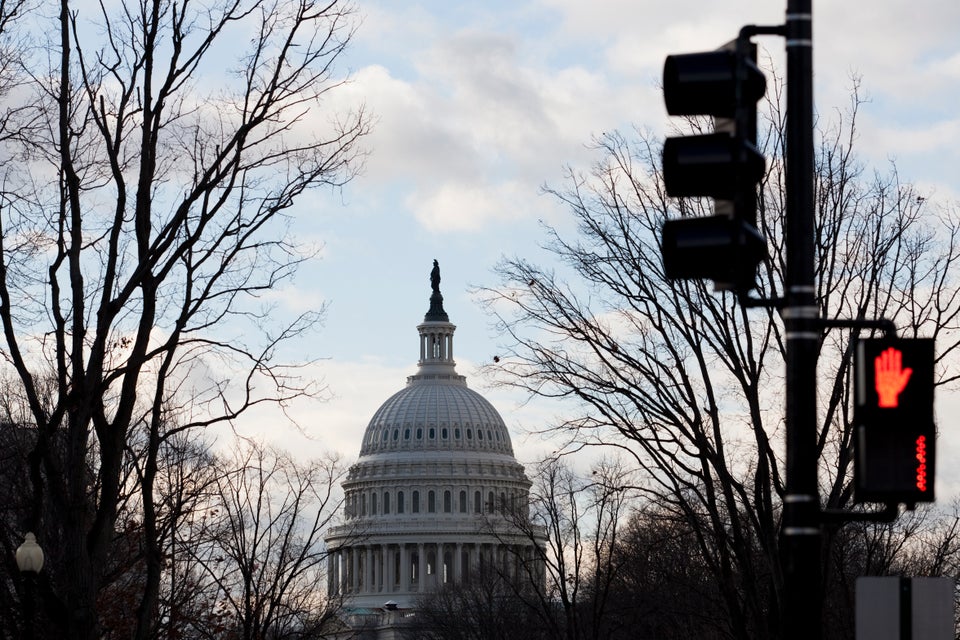 113th Congress Facts
Popular in the Community