TMZ reports that Allred is now representing John Doe #2, the second of two anonymous masseurs to charge Travolta with sexual battery and assault, but notes "it's unclear exactly what Allred is doing with him."
As TMZ reported earlier, John Doe #2 -- said to be a masseur at an undisclosed Atlanta-based resort -- followed suit by firing Okorocha, and announcing plans to dismiss the original case. Okorocha, who previously suggested that there were other alleged victims seeking to bring cases against Travolta, is quoted by the site as saying he didn't know why his second client called it quits.
"We believe that the lawsuit should be filed in another court and, therefore, the lawsuit was dismissed without prejudice," Allred is quoted by TMZ as saying. "We will be conferring with our client regarding what will happen next in this case."
Unfortunately for Travolta, the Allred news arrives the same day as a National Enquirer report, which claims the actor once tried to perform oral sex on a sleeping Jeff Conaway, his co-star in the 1978 classic "Grease," who died in 2011. (That report is not available online, but has been excerpted by The New York Post).
"Jeff told me that John and Kelly's marriage was an arrangement," Conaway's former fiancée, Vikki Lizzi, is quoted by the Post as saying. "Jeff said that Kelly knows that John is gay, and that's why she's OK with it."
The Enquirer also apparently cites another massage therapist, Luis Gonzalez, who claims to have willingly had sex with Travolta at the Ritz-Carlton hotel in Laguna Niguel, Calif. after giving the actor a massage in 1997. "He's a great kisser," Gonzalez gushed to the publication. "Travolta may not identify himself as a gay man, but it doesn't dismiss the fact that he likes sex with men... and he's experienced at it. I know because I had sex with him, and he loved it."
Meanwhile, Travolta's attorney Marty Singer blasted the fresh round of allegations. "This spate of recklessly published tabloid stories is just part of a malicious tabloid agenda to boost lagging sales by running outrageous defamatory stories about my client sourced by people seeking notoriety or a payday," he told to E! Online.
Allred, of course, is no stranger to high-profile clients. Among those who've sought her legal advice are transgender beauty queen Jenna Talackova, who was initially disqualified from the Miss Universe pageant, Melanie "Scary Spice" Brown, Britney Spears' former bodyguard and Scott Peterson's mistress Ambey Frey.
Take a look at some of Allred's best-known cases below: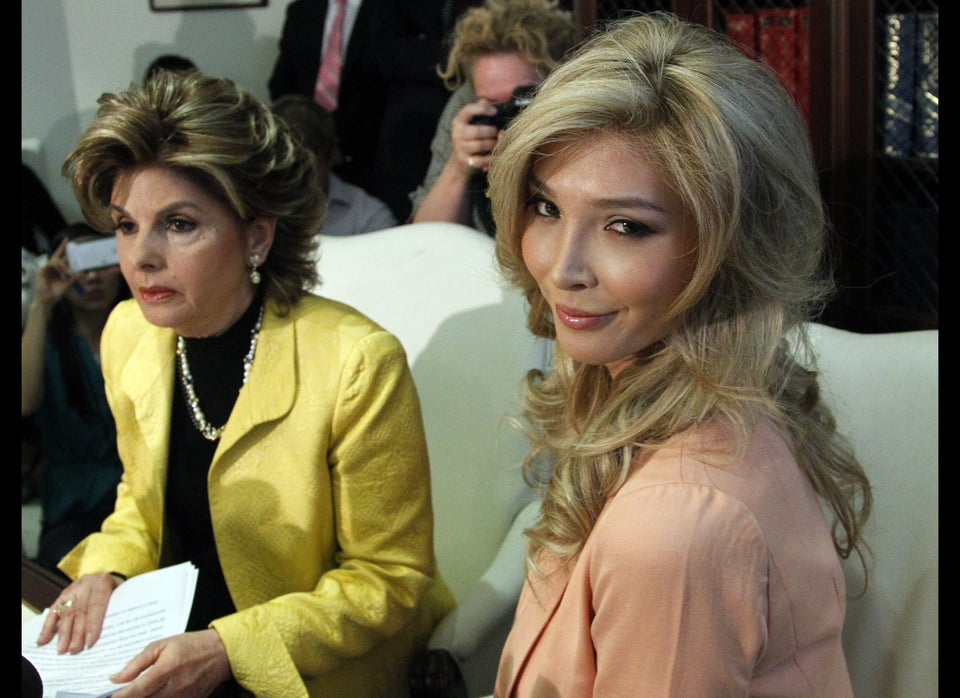 Gloria Allred's Legal Career