That "Gotti" biopic with John Travolta you were planning to see next week? Fuhgettaboutit.
Lionsgate has sold the mafia movie back to the production company Emmett/Furla/Oasis, killing the film's Dec. 15 domestic release, according to reports on Tuesday.
The film, in which Travolta plays infamous Gambino crime boss John Gotti, also features Travolta's wife, Kelly Preston, as Victoria Gotti. The movie, directed by "Entourage" star Kevin Connolly, was shot mostly in Cincinnati in the summer of 2016.
"They said no, twice, and I literally begged them to reconsider and they finally and generously let it go," Travolta said.
A person familiar with the film confirmed Travolta's account to HuffPost.
HuffPost has reached out to a Travolta rep for further details but didn't immediately hear back.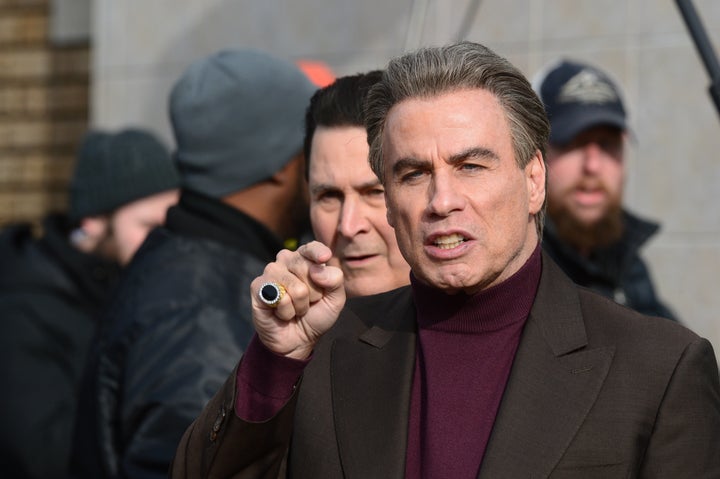 This story was updated with a comment from Travolta.