 In August, Walsh's Facebook profile featured a "liked" post called "Breasts.Proof men can multitask2," showing two pictures of women's breasts.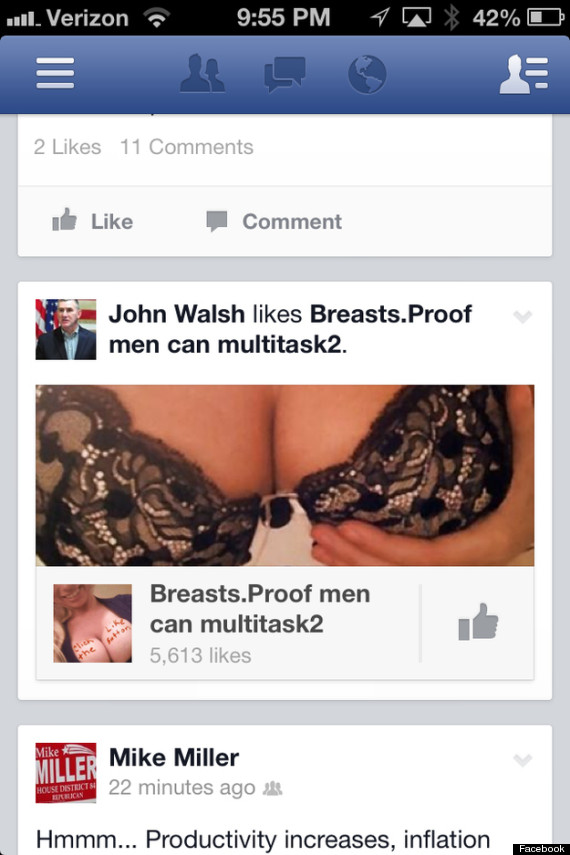 (Image via BuzzFeed)
"This was spam and an unintentional accident. Once the Lt. Gov. knew that it had happened it was immediately removed from the page," a senior Montana Democrat close to Walsh told BuzzFeed. "It looks like D.C. Republicans are so fearful of John Walsh running for Senate that they're attacking a war hero with spam. That's the best they got?"
Roll Call recently reported Walsh is taking a serious look at a run for Senate, with Democrats hoping he will run. One Montana-based Democratic consultant told Roll Call Walsh is "a natural" at campaigning.
Walsh was recently selected to co-chair the National Lieutenant Governors Association's State Strategies in Military Affairs Committee.
This post has been updated with a photo.
Before You Go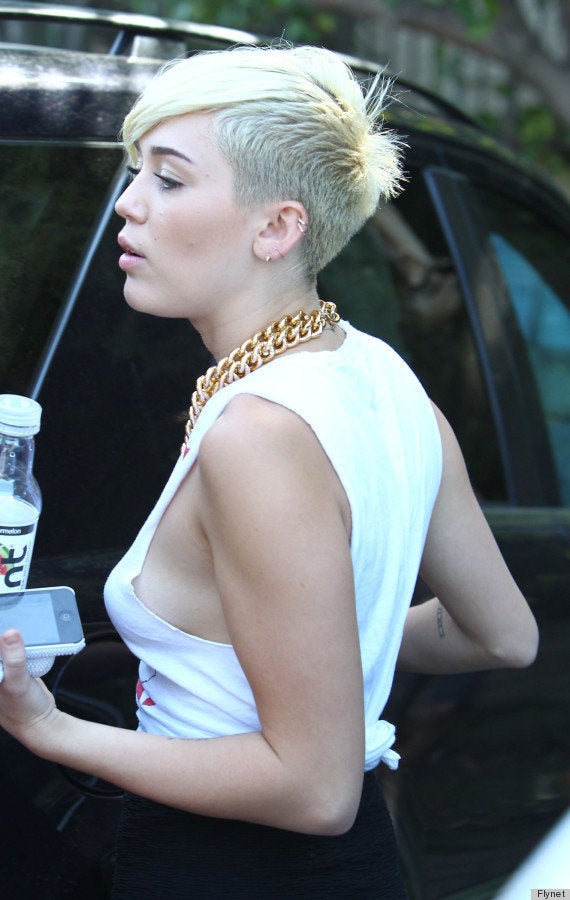 The Year In Sideboob
Popular in the Community