 U.S. Sen. John Walsh (D-Mont.) is backtracking on earlier statements suggesting post-traumatic stress disorder from his Iraq War military service played a role in why he plagiarized his masters' thesis in 2007.
In an interview Friday with KMMS Radio in Bozeman, Walsh clarified comments he made Wednesday to The Associated Press claiming his "head was not in a place very conducive to a classroom and an academic environment" at the time he wrote his thesis because he was being treated for PTSD.
"One thing … I would really like to clear up is that I am in no way -- no way -- tying what I did to any type of PTSD," Walsh told KMMS. "It had nothing to do with the mistake that I made. People are trying to say I may have said that. … That is not in any way what I meant or said."
Since The New York Times revealed Wednesday that Walsh plagiarized at least a quarter of his master's thesis without citations for his degree from from the United States Army War College, he's been criticized by veterans upset over his bringing PTSD into the discussion.
"I feel like it's a slap in the face to people who have obviously been through more than he has," Iraq and Afghanistan combat veteran Brian Rudolph of Great Falls, Montana, told the Bozeman Daily Chronicle. "I just don't see how if you have a PTSD issue it's going to cause you to plagiarize a paper. I can see how somebody could have a flashback and hit their spouse while they're sleeping. But if you're totally cognizant typing a paper and then say, 'Ah I'm a little bit depressed so I'm not going to cite this.' It just doesn't make sense."
The Army War College, in Pennsylvania, said it has found preliminary evidence of plagiarism and asked a review board to investigate. The school may revoke Walsh's degree if it finds he intentionally presented the work of others as his own.
Before You Go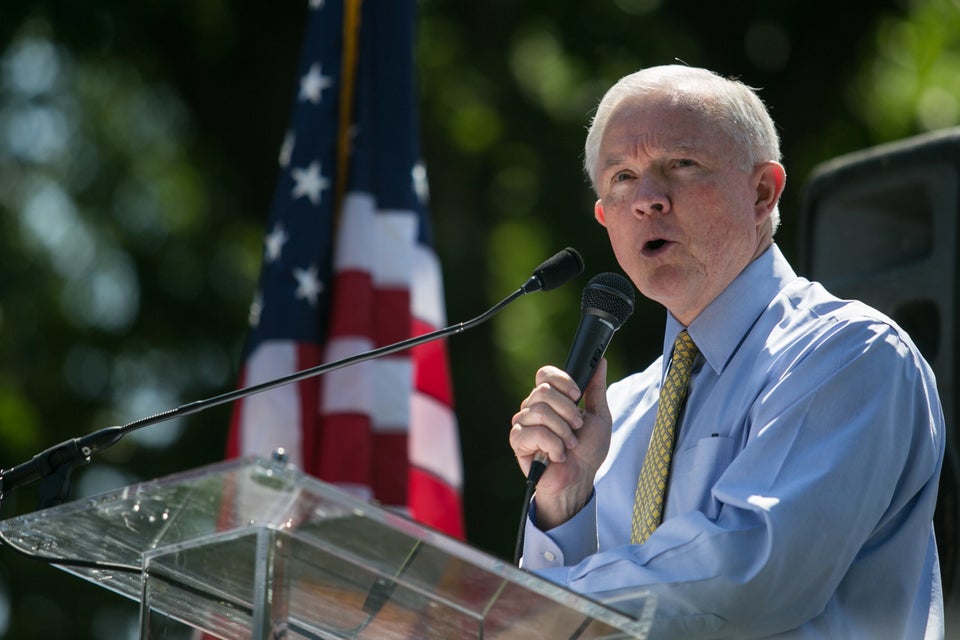 Senate Seats Up For Grabs In 2014
Popular in the Community