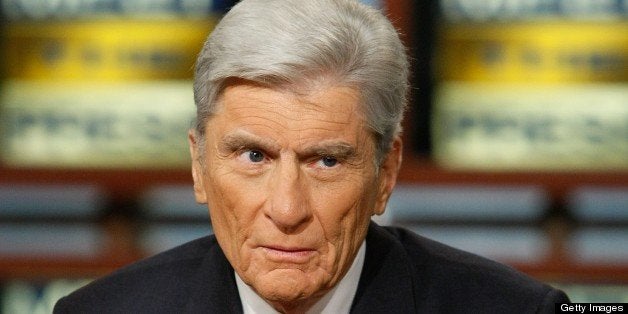 But he clearly is concerned about the recent tumult in Virginia's GOP.
"The strength of America's political system rests in the strength of having two viable, strong parties in stiff competition," Warner said Thursday in a brief telephone interview from his Washington law firm, Hogan Lovells.
"Today each person has to make up their own mind. I'm concerned about the relative competitive strength of the two parties."
The Virginia GOP has withstood a week of turmoil.
A week ago Saturday, Gov. Bob McDonnell skipped the balloting at the state Republican Convention in Richmond to deliver the commencement address at the University of Virginia's College at Wise.
In a shocker to the party establishment, convention delegates nominated E.W. Jackson, a Chesapeake minister and attorney, for lieutenant governor. Within hours, media outlets reported on Jackson's past incendiary statements, such as when he called gays "sick" and "perverted" and said Planned Parenthood "has been far, far more lethal to black lives than the KKK ever was."
Gubernatorial nominee Ken Cuccinelli on Monday distanced himself from Jackson's past rhetoric.
"We are not going to be defending our running mates' statements, now or in the future," Cuccinelli said in Abingdon during a tour of the state with Jackson and Sen. Mark D. Obenshain, R-Harrisonburg, the nominee for attorney general.
That same day, Lt. Gov. Bill Bolling issued a blistering statement, saying that "some of the things (Jackson) has said are indefensible" and "feed the image of extremism" to Republicans' detriment.
Tucker Martin, a spokesman for McDonnell, said in a statement that "the governor believes in a Virginia that provides opportunities and respect for all. There will always be political and policy disagreements, but the governor believes we must express those disagreements with civility."
Some in the party hierarchy treated Jackson as if he were radioactive.
BuzzFeed, a social news website, reported Tuesday that in Washington, Rep. Robert J. Wittman, R-1st, "speedily walked away" from a reporter who asked him about Jackson.
Jackson, who attended a fundraiser in Richmond on Thursday, stood by his past remarks, saying: "I do not retract anything that I said."
Amid all of that, the Richmond Times-Dispatch reported that in November, Cuccinelli directed Richmond Commonwealth's Attorney Michael N. Herring to investigate the governor's statements of economic interest for possible violations of disclosure laws.
As of Friday, the governor still had not said a word in public about the new GOP ticket.
If the ticket can withstand the early onslaught in reaction to Jackson's candidacy, it still faces fissures between the party's establishment and its insurgent grass roots.
"?'Rift' may be too strong of a word, but there is a difference of opinion in which direction we should go in Virginia," said Laurence Nordvig, executive director of the Richmond Tea Party.
"The tea party wants to go back to the principles of the Constitution and limited government, and establishment Republicans have different ideas."
Nordvig says he does not think that will be a problem in November "because history has shown that most conservatives will vote Republican" and most tea party conservatives believe it is their duty to vote.
Jackson secured the nomination for lieutenant governor after he delivered a seven-minute stemwinder at the convention in which he said he is running "to make sure that Virginia remains sovereign and free."
"Obviously, Bishop Jackson has a lot of support. Otherwise, he would not have received the nomination," said Linwood Cobb, GOP chairman in the 7th Congressional District.
As for McDonnell: "I think the governor stayed away from the convention because it was really Cuccinelli's convention," he said. "I don't think he wanted to intrude on what was really the coronation of a new ticket."
Cobb believes "the ticket will find its legs" over time. He said the slate needs to offer a unified message about jobs and the economy, noting that state unemployment has dropped during McDonnell's administration.
Alluding to Jackson's past statements, he said: "The other stuff will take care of itself, but I certainly wouldn't make that the central focus of my campaign."
Sen. John Watkins, R-Powhatan, served with Cuccinelli and Obenshain in the state Senate, but does not know Jackson.
"I think the next 60 to 90 days are going to tell us something about these three individuals and what their philosophies are for the future of the party," he said. "Whether or not they're going to stick to the very hard-line, hard-right approach to how they do government, I don't know."
Garren Shipley, spokesman for the state Republican Party, stayed away from specifically addressing Jackson or any of his strident stances in the context of the Republican slate.
He referred to the GOP candidates as "three unique individuals" who bring their own "strengths, experiences and passions to the table" that voters will learn in time.
"At the end of the day, we're confident that the shared ideas of limited government, economic freedom and personal liberty that the Republican Party and our candidates promote will be well-received by folks across the state," he said.
Quentin Kidd, a political analyst at Christopher Newport University, said the goal of any candidate is to move to the median of the electorate that is going to show up to vote and try to capture a majority.
Jackson's entry into the race pulls Cuccinelli further to the right and could hurt him, Kidd said.
"But if Cuccinelli and his campaign staff are really smart and sophisticated, they can actually use Jackson to slingshot to the middle and use Jackson as a foil," Kidd said.
He cited the 1993 Republican ticket in which George Allen won for governor, but home-schooling advocate Michael Farris lost the contest for lieutenant governor.
Cuccinelli "has to get far enough away from Jackson, but not so far away that they create a big fight in the Republican Party."
Democrats also run the risk of overplaying their hand when it comes to Jackson, he added.
"Jackson has already said he is being persecuted because of his religion," Kidd said. "Democrats could pile on a little bit too much and Jackson could become a sympathetic figure, a martyr."
Warner, who left office in January 2009, has raised concerns about his party before. In 1994, for instance, he backed J. Marshall Coleman's independent bid for the U.S. Senate, rather than endorse Oliver L. North, the Republican nominee.
As for the current contretemps, Warner said he is paying close attention to "this situation in the state."
"Each person in our state's got to make their own judgment," he said, adding, "on that issue, I maintain a golden silence -- because the facts are clear for all to interpret."
Staff writers Michael Martz, Markus Schmidt and Jim Nolan contributed
(c)2013 the Richmond Times-Dispatch (Richmond, Va.)
Distributed by MCT Information Services
Support HuffPost
The Stakes Have Never Been Higher
Before You Go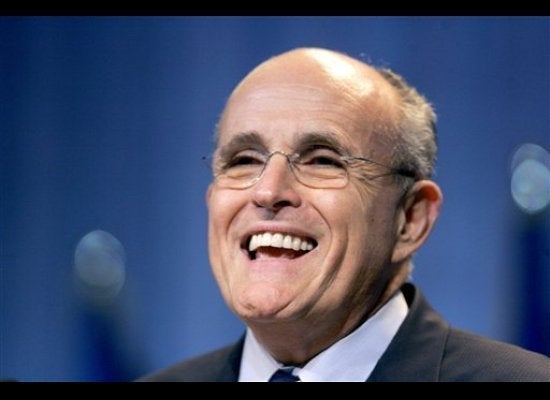 Out-Of-Touch Politicians
Popular in the Community