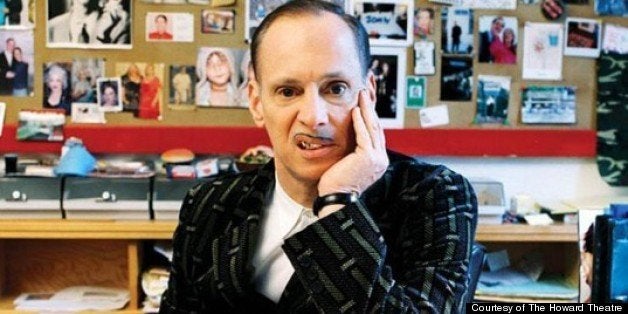 John Waters will perform Wednesday in an old vaudeville house in Washington -- a space in which he's wanted to work since he was a boy in Baltimore. After changing the face of "dirty" cinema, releasing multiple New York Times best-selling books, collecting checks from Broadway and curating albums of Christmas music, Waters will be taking the stage himself.
The writer-director has been performing the one-man show, "This Filthy World," around the world since 2006. The show features personal stories of surviving Hollywood, peddling low-brow films and crossing over into the mainstream. Waters will bring a version of the show to D.C. this week for one night only.
In a Q&A with HuffPost D.C., one of our favorite famous artists revealed why he made Governor Martin O'Malley very uncomfortable, what he wants to do with Justin Bieber and what he thinks about celebrities that are too good to pose for pictures with their fans.
Waters: I would say it's maybe 95 percent different. Although, the sense of humor is the same.
Are you going to make another film?
I don't know if I'm making another movie. They all want me to make them on a $1 million-dollar budget like when I was a kid. I just released a best-selling book and made more money. I just finished another book about my hitchhiking trip.
I got a great development deal to make this children's movie called "Fruitcake." Then the recession came. Whether this movie is going to happen, I don't know. But I ain't sitting around waiting.
Are you enjoying your time on stage?
I love it! It's how I met my audience. I've been all over the world doing it. I recently did it in Helsinki, in Brussels. I'm totally a vaudevillian now. I love it.
The only way it's helped me was one of the hitchhikers only recognized me from "The Creep."
I didn't make any money on it. The Internet is still trying to figure out how to make money.
You're making money in an old-fashioned way, putting people in seats.
I hope so. I always tried to be commercial in a weird way. I knew that somebody has to come see your show, somebody has to buy your book. It all depends on how much money you get. The more money they give you, the more you have to sell it. That's fair. I want to make money too.
I'm at peace with the limited capitalism I have.
Haven't you crossed over to big-budget Broadway success?
Once! "Hairspray: The Musical" is where I made the most money; it's how I bought my apartment in San Francisco.
How did "Cry-Baby" do as a musical?
"Cry-Baby" was a failure! It lost every penny!
It got four Tony nominations. I love what they did with it, but it was not a success.
Are you afraid American culture is now too progressive for you to stand out?
Not at all! American culture has always been good. I think bad taste is American humor. If anything, Hollywood tried too hard to do bad taste.
I just want to make people laugh. Surprise people and make them laugh. It's easy to shock people, it's harder to make them laugh.
Is there one part of this show that will connect with everyone around the world?
There are certain jokes in "This Filthy World" that I have never not gotten a laugh.
My first book, Shock Value, came out in 1980 -- and came out in Finnish for its second printing. I was there and did a signing and someone said, "Shock Value got me through high school," and I said, "In Helsinki it did?" I was amazed by that.
Why aren't you on Twitter?
I know enough people. I want to be harder to reach. Every person I was curious about I've already stalked. The only reason for any of that is to see people you wanted to have sex with.
I save what I would have tweeted to put in my books so I can get paid.
Why did you decide to hitchhike across the country last year?
Adventure. I'm 66. I needed to take some chances.
Why do you still live in Baltimore?
It's where I get all my ideas. It's where the cutest boys are. I have the most fun here. It's the most mixed. It's the most radical. We got edge here. Come on down.
Did your proximity to Washington influence your work?
When I was 18, you could drink in D.C. The highway between Baltimore and Washington was the most dangerous highway in the world.
I used to come to Washington for all of the demonstrations, I was at the first Martin Luther King event in D.C., I used to come to all the yippie events.
I used to come for all the old, great sex bars. They were all around where the Howard Theatre is now!
I like to make him uncomfortable. I know him well. That's part of our relationship. He lets me make him uncomfortable.
I did tour with him. I was also against the death penalty and he fought against that. He's also putting more money into the movie business here and I think that's good.
I do support him, but we argue all the time. He doesn't like "The Wire." I say too bad! We had a censor before! You don't get to be the censor!
What do you think of "The Wire?"
I think it was the best show on television since "Pee-Wee's Playhouse," and that was the best show on television since "Howdy Doody."
Why wasn't there a John Waters' aspect of "The Wire?"
It was about a part of Baltimore I don't cover. I don't know that part of Baltimore -- but I do now, after watching that show.
I think it was good for Baltimore. All over the world, the smartest people at the most intellectual newspapers and magazines, the first thing they bring up about Baltimore is "The Wire." I don't think that's bad for the city.
Is there anyone you'd like to work with?
Meryl Streep and Justin Bieber.
The point of success is to work so hard that you can never leave your house. He succeeded. I have not succeeded. I can go out.
Why would you go into showbusiness not to be recognized? When famous people say that they don't want to have their picture taken, why wouldn't you? Those people are my customers! Why wouldn't you be nice to them?
Related
Before You Go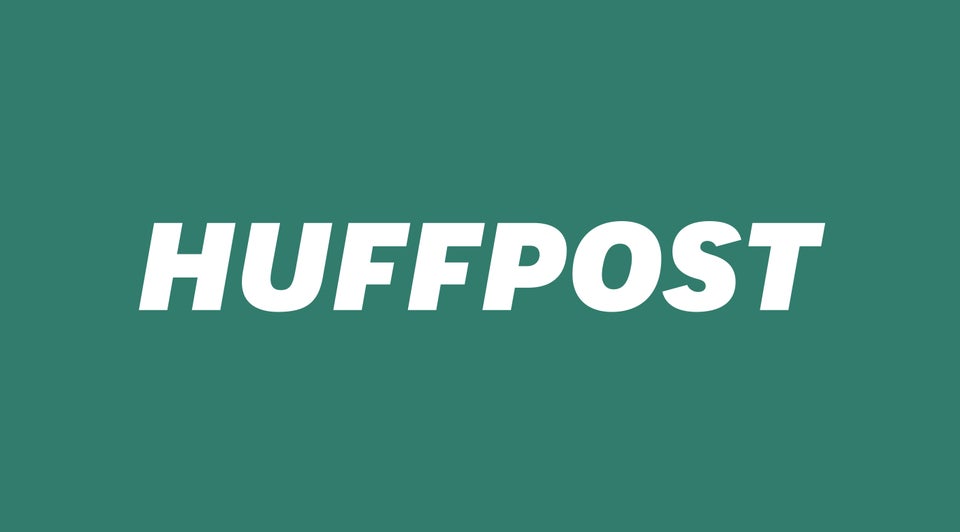 15 Reasons Why We Love John Waters
Popular in the Community