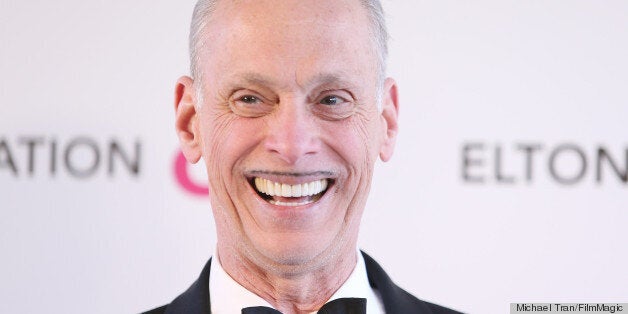 Though I love them all, my two favorite films by John Waters are two of his earlier works: Pink Flamingos and Female Trouble. Perhaps in the current cultural moment of bareback porn and kink on demand via myVidster, words like "transgressive" have lost their meaning or feel a bit retro, but in the context of the '70s, boy, those films were simply that.
Divine, who was to John Waters what Kim Novak was to Alfred Hitchcock, was more drag anarchist than drag queen. She resisted the impulses that typically dictate how drag gets represented in mass culture -- camp and glamor -- and carved out a third way, a kind of pre-punk sensibility, that made those early performances so bad-ass.
With Female Trouble Waters introduced the world to cha-cha heels, in the magnificent scene where Dawn Davenport, Divine's character, goes on a rampage after not receiving the shoes for Christmas. And no one depicts a rampage better than John Waters. No one. The scene with her parents in the living room is one of the best moments in cinema. If camp has a boundary, a wall, an outer limit, they reached it.
Waters does not offer lush, visually breathtaking shots where the camera lusts over its subject; his early guerrilla filmmaking resisted that. His camera is more a co-conspirator that's in on his antics. Waters is a director of movement, especially when it came to Divine.
The thing you have to appreciate about Divine -- and you absolutely must appreciate this -- is how she opened a scene. Of course, there are performers of technique, actors who can master a dialect or immerse themselves fully into a character, or even actors who can quite simply exude a luminescent quality. But as Pauline Kael would suggest, to enter a scene, now that's something that requires talent, one of the rarest, most fun, and most precious elements of an actor's craft. And Divine could enter a room. She could open a scene. She could focus your attention skillfully.
And what of John Waters and his influence? In her Starbooty phase RuPaul definitely inhabited a persona with a Watersesque sensibility. I also can't help but think that Lady Gaga is a John Waters invention. Had Divine lived a few more years, she would have worn that meat dress first.
From a political perspective, especially with regard to queerness, the children of Lorde and Foucault rule that roost. It makes me wish that my generation took up Waters and his work more, because the subversive energy of his early films provides not only a lens but a landscape that helps us think innovatively about the possibilities of not only queer politics but queer practice.
Though Mapplethorpe probably gets the most credit as the ultimate queer outsider artist of that era, we forget about John Waters, along with his spiritual sibling, the Italian queer director Pier Paolo Pasolini, both of whom introduced poop eating to movie audiences, Pasolini in Salo, the breathtaking and equally disturbing interpretation of de Sade's 120 Days of Sodom, set against a backdrop of Italian Fascism, and John Waters in Pink Flamingos. His dominant sensibility, revealing the influence of Jean Genet, seeks to reconfigure the value system not merely to shock but to totally disorient, disembody and ultimately displace. What's a more rewarding cinematic experience than total disembodiment? To watch those films is to enter a liminal space, with Divine the channel.
Waters is never quite cynical. Pink Flamingos and Female Trouble resist the apocalyptic, dystopian feel of some films when they try to enter into "edgy" territory. What's more radical than challenging the normal is presenting the perverse, the bizarre, the odd as if they were normal. As Jon Caramanica suggests, "[t]he avant-garde need not be moral." But what if it were?
I want to single out Female Trouble and Pink Flamingos because I think the films together signal a moment, a sensibility carried over. I mean, Waters plays with similar themes in different ways throughout his career, but the intensity and potency of those early films compels me to remain with them. I am especially interested in John Waters because in our post- or arguably post-post-marriage-equality moment, I wonder if we can find in those early works something of value that helps us imagine the future and the possibilities of not only queer politics but queer culture.
Calling all HuffPost superfans!
Sign up for membership to become a founding member and help shape HuffPost's next chapter