A Missouri father of two has been accused of killing his wife, writing his name in blood on her body and messaging his sister about how "easy" and "satisfying" it was, according to police.
John Wonder, 31, was charged with first-degree murder after Kansas City police said he allegedly stabbed and strangled his wife, 29-year-old Ashli Ehrhardt, inside their home on Sept. 22, according to a probable cause statement obtained by HuffPost. The couple had been in the middle of a divorce, and Ehrhardt was set to move out of their shared home within a matter of days.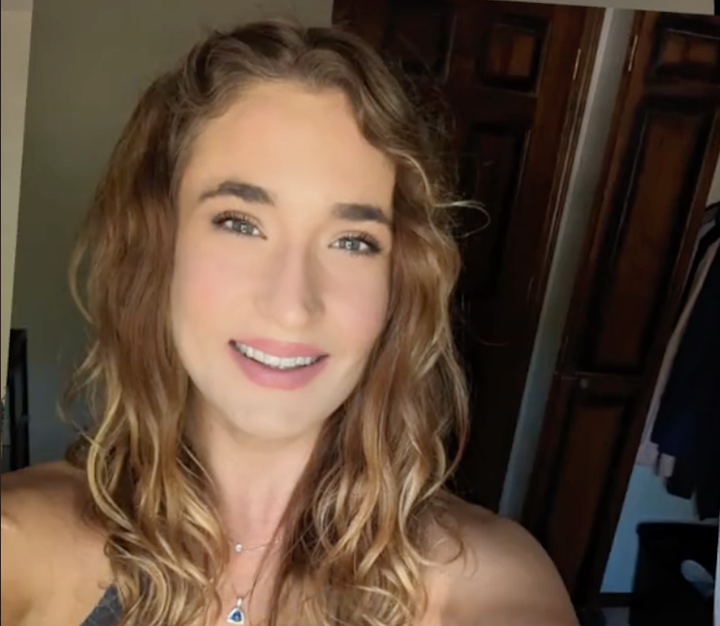 "Hey kiddo. Sorry about the mess," Wonder allegedly messaged his sister, moments after killing his wife, according to charging documents. "It's way easier and much more satisfying than you can imagine. See you around."
Police said they conducted a welfare check at the couple's home after a supervisor at the company they worked for noticed that neither had come in.
The supervisor told police that the two were going through a divorce but still lived together, according to the probable cause statement.
According to police, the couple's employer then called Ehrhardt's mother, prompting her and her husband to go to the house to check on the couple, where they were met with responding officers, and soon after Wonder's mother.
At the scene, Ehrhardt's mother told officers that Wonder had dropped off their two children, ages 2 and 4, at her home at around 8:20 a.m. but left them on the front porch instead of bringing them inside, as he usually did, according to the document.
Wonder's mom told officers that the couple had been married since October 2019, but the two decided on getting a divorce after seeing a marriage counselor last year, police said. She helped pay for a divorce lawyer, adding that Ehrhardt was planning to move out on Oct 1, according to the authorities.
Ehrhardt's parents entered the home through the back and searched the residence while police were outside, according to the document. Her father discovered her dead in the downstairs laundry room, and officers reported that she was naked from the waist down, with what appeared to be a belt wrapped around her neck.
Police said she had several puncture wounds bleeding in her left side, with the name "Wonder" written in blood on her leg and a large butcher knife and meat cleaver close to her body.
Wonder's sister then arrived to the scene and showed police screenshots of a text conversation with her brother, starting at around 10:40 a.m. in which he sent the message reportedly telling her how easy and satisfying it was to kill his wife, police said.
Officers called one of Wonder's friends, who shared another disturbing message indicating that Wonder was driving north to Fargo, according to the document.
"Still haven't cried. Still feel nothing. No more anxiety, though. That's a plus," Wonder allegedly messaged his friend at 7:39 a.m. that day.
The friend told police he had been at work when the messages were sent and didn't see them until later.
"I'm in the car. I have no doubt I will be caught today. I keep thinking about how she never screamed. Just took it like a champ. What a gal," Wonder allegedly messaged at 8:50 a.m. "To honor her. I will not go out by a gunshot (suicide by cop) but by, hopefully a similar fate as Ashli."
According to a press release by the Cherry County District Attorney's Office, Nebraska state police located Wonder driving westbound and arrested him on suspicion of first-degree murder and armed criminal action.
Court records show that Wonder does not have an attorney yet and is being held on a $1 million bond.
In a tribute post on Facebook, Ehrhardt's mother said her "heart is completely shattered" following her daughter's death.
"She is the beautiful young woman that gave us our beloved grandbabies , who are safe and in our care… I am not able to share the details past that at this time for many reasons," she wrote.
According to data by the National Coalition Against Domestic Violence, on average, nearly 20 people per minute are physically abused by an intimate partner in the United States, with one in seven women being injured by an intimate partner.
Support HuffPost
The Stakes Have Never Been Higher
Popular in the Community