Rep. John Yarmuth (D-Ky.) had some harsh words for Senate Minority Leader Mitch McConnell (R-Ky.) while speaking at an event for the Jefferson County Democratic Party in Kentucky.
"I can be really brief tonight and just say, Mitch McConnell sucks," Yarmuth said Thursday, according to the Washington Post.
McConnell campaign manager Jesse Benton called the comment "classless."
"The liberals are coming completely unhinged," he told the Washington Post.
Yarmuth appeared at the event alongside Kentucky Secretary of State Alison Lundergan Grimes, who many see as a potential challenger to McConnell. In March 2013, Politico reported several prominent Democrats -- including former President Bill Clinton -- were working to convince Grimes to run against McConnell in 2014.
Responding to news of leaked tapes featuring McConnell discussing contentious potential strategies for taking on actress and activist Ashley Judd, who was considering a run against him, Grimes said in early May she would not "be bullied into any decision" about a Senate run.
"I will tell you that the bully tactics that we see displayed are a continuation of those exemplified in the recording that has surfaced by Mitch McConnell. And this Kentucky woman won't be bullied," she said.
A May 2013 survey conducted by Democratic firm Public Policy Polling on behalf of Senate Majority PAC showed McConnell tied with Grimes in a hypothetical 2014 Senate race.
Before You Go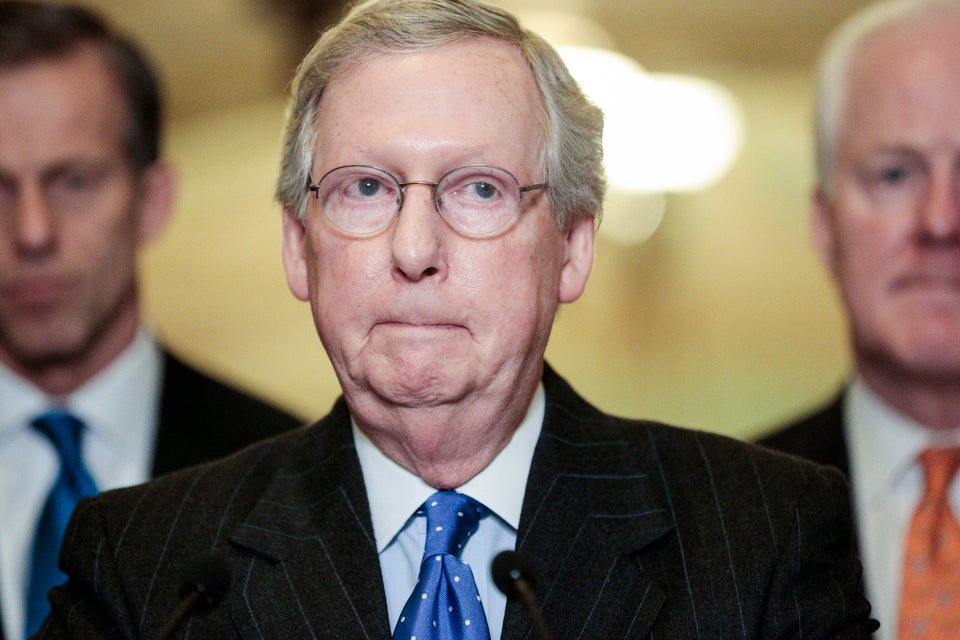 Say Cheese! Mitch McConnell Smiles
Popular in the Community