Rep. John Yarmuth (D-Ky.) appeared on MSNBC Thursday morning, claiming Sen. Mitch McConnell (R-Ky.) is "scared to death" about the prospect of losing to Grimes.
"They're showing how much fear they have about this race because our airwaves are already crammed with negative ads," Yarmuth said, according to Politico. "We know he's scared to death."
Grimes stands as the first Democrat to challenge McConnell's 2014 reelection bid. Actress Ashley Judd had seriously considered entering the ring, but announced in late March that she decided against it. Judd endorsed Grimes on Tuesday, expressing how she was "thrilled" and "ready to fight" for the Democrat.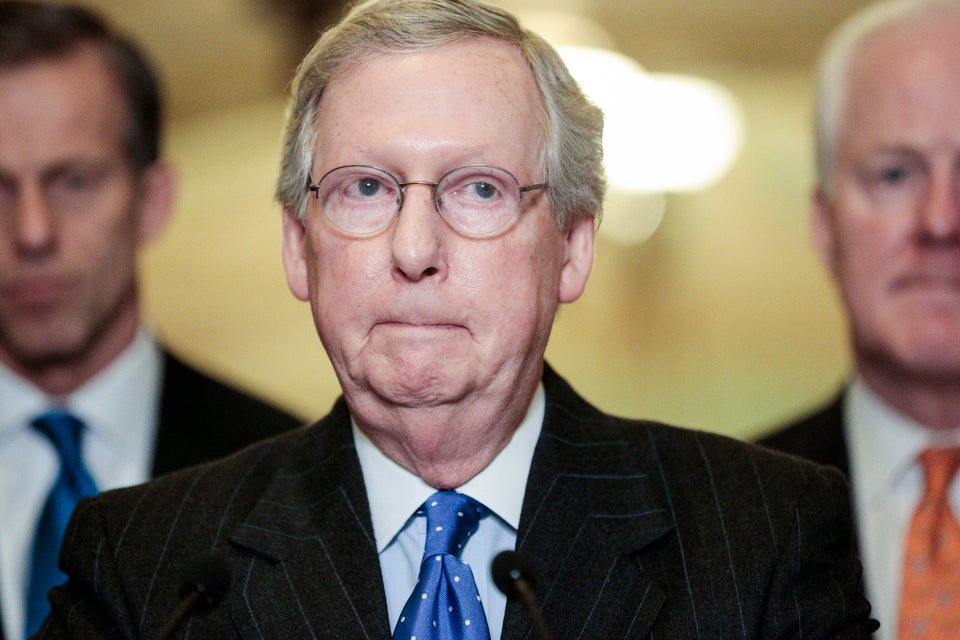 Say Cheese! Mitch McConnell Smiles
Popular in the Community