Actor Johnny Depp sees a gloomy outlook for the future of America if presumptive GOP nominee Donald Trump were to win the presidency.
While doing press for his latest film, "Alice Through the Looking Glass," Depp was asked Wednesday by United Kingdom-based Channel 5 News whether the actor would like to see the billionaire demagogue as the next president of the U.S.
"If Donald Trump is elected president of the United States, in a kind of historical way it's exciting because we will see the actual last president of the United States," Depp said. "It just won't work after that."
"So you won't be thrilled if that happens?" reporter Minnie Stephenson asked.
"I don't believe in that stuff, you know?" Depp replied.
Earlier this year, Depp portrayed the bombastic reality television personality in "The Art of the Deal: The Movie" a satirical biopic about the real estate developer released by comedy website Funny or Die. The parody film took its title from Trump's own 1987 non-parody book "The Art of the Deal."
Depp has condemned Trump in the past, and during a recent Q&A at Arizona State University for the parody film, Depp simply laid out his feelings about the Republican presidential hopeful.
"What he is, I believe, is a brat," Depp said.
Before You Go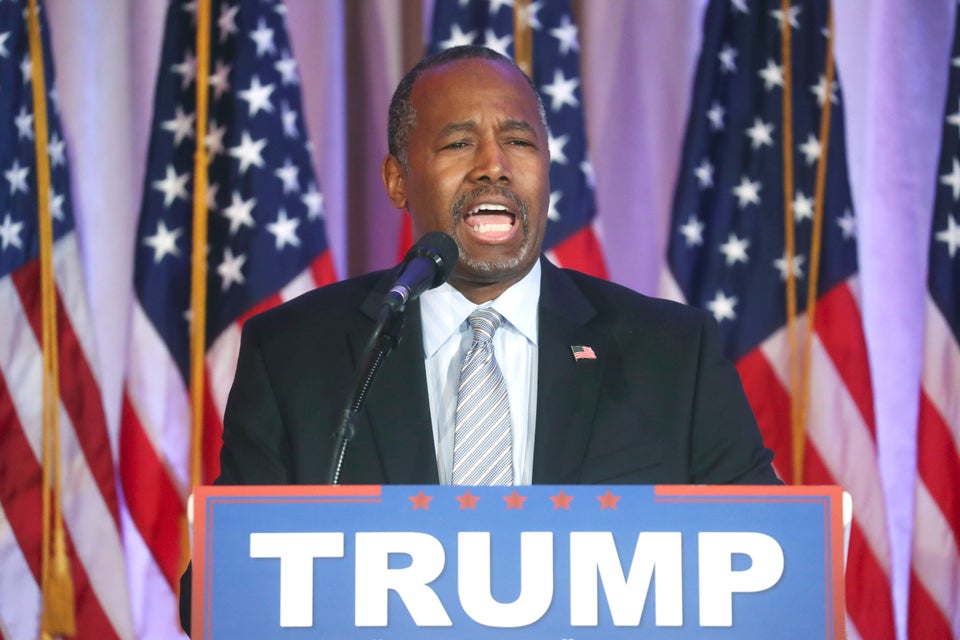 Potential Trump VP Picks
Popular in the Community