 In an interview with "Today" on Friday, April 4, to promote his new film "Transcendence," Depp told Savannah Guthrie that he's never gotten used to being famous. "It's a little bit like living like a fugitive," he said. "Everything has to be some sort of strategy. To get you into the hotel, to get you out of the hotel, to get you into the restaurant, to get you out of the restaurant."
This is hardly the first time the Oscar-nominated star has lamented his loss of privacy. Last year, Depp reiterated his concerns to Fox News: "I don't mean this in a way that is whiny or complaining or anything like that because I know how lucky I am to have been around this long and to maintain this career ... you got to pay the piper, as well, in the sense of anonymity."
"If I want to take my kids to the mall or walk through Disneyland or ... just walk the streets even, that's out of the question. It just doesn't exist anymore," said Depp, "and then you start to realize that for the past 10 or 15 years you've been going into restaurants through the back door, scurrying along greasy floors, trying to get to some private room. It's not unlike living like a fugitive."
In a 2012 interview with The Mirror, Depp spoke about the price of fame in the Internet era. "For a long time I tried to manage an honesty and openness about my personal life because I'm human and I'm normal -- well, semi-normal," he said. "But now my kids have access to the internet and are able to read truth, lies, total fiction, rumors and this whole thing has become a mulch of fodder. So I've decided to stay hush-hush and, if the rumors spin, then let them spin."
Despite the unwanted attention, Depp did give a peek into his personal life when he confirmed his engagement to Amber Heard. At first, when asked about the massive bling on his finger, Depp played coy and evasive. "I'm wearing a chick's engagement ring on my finger, being a fella," he said. "As far as you know ... because I might be a woman!"
But when Guthrie congratulated him on being engaged, Depp thanked her and said he is very excited. "She's a wonderful girl, she's sharp as a tac. A southern belle, as sweet as can be and very good for me," he said of Heard. He then shot down any baby rumors, saying it is not a "shotgun wedding."
For much more with Depp, head over to Today.com.
Related
Before You Go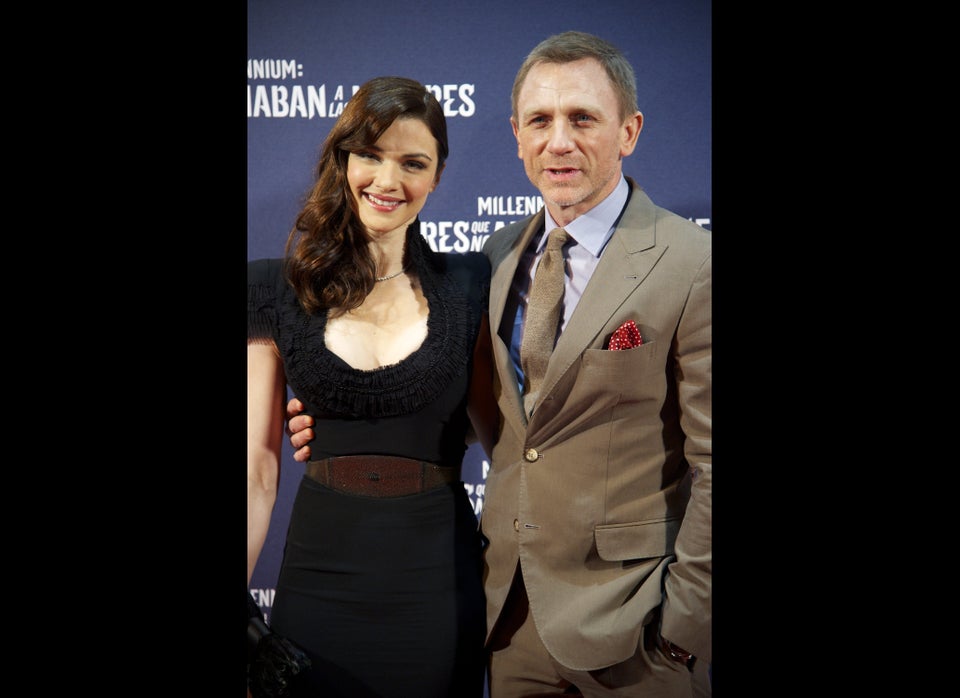 Private Celebrity Couples
Popular in the Community