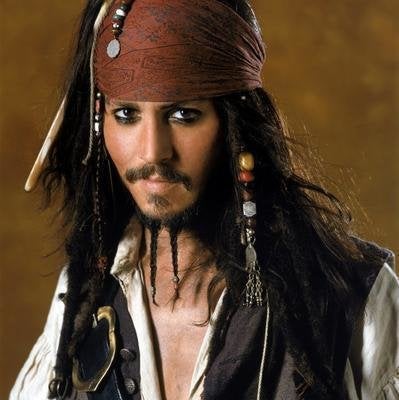 In the most recent "Pirates of the Caribbean" film, Jack Sparrow was in search of the Fountain of Youth. Now, it looks like he'll live for yet another adventure.
Depp had previously expressed interest in doing a fifth film in January, telling Entertainment Weekly, "As long as we can put all the puzzle pieces together, I would most definitely consider it."
Though largely critically panned, Depp told EW that he felt that the fourth filmed offered a fresh start for the series, which was largely cobbled together, without canon, into a trilogy from what was supposed to be a one-off film.
"I felt if we were going to do a 4, that more than anything we owed the audience a fresh start, without all the complicated mathematics of 1 colliding with 2 and 2 colliding with 3," Depp said in May. "I felt like it was important to eliminate as many complications as possible."
The fourth film was the first in the series without Orlando Bloom and Keira Knightley, instead focusing its co-star attentions on Penelope Cruz, who plays Sparrow's erstwhile lover. While it's unknown whether they'd bring her back for a fifth film, don't expect Sparrow to ever get to emotionally attached.
"I think if we did a scenario where it was Captain Jack really falling in love, it would most likely be a silent film. I think he would go completely catatonic and be unable to speak," Depp told MTV. "He would probably sit there and quiver for an hour and a half... It would mess up the legend. Which I think is always working for it, to leave the legend behind."
In the meantime, for your Depp-Bruckheimer fix, you'll next get the big screen reimagining of "The Lone Ranger," in which Depp will play an empowered Tonto.
Popular in the Community