Tim Burton's latest muse, Ortega, and his longtime collaborator, Depp, have both denied rumors that they are dating, per NME.
The tea regarding the two quirky actors ― who have a 40-year age gap ― was spilled last week by the unverified gossip account Deux Moi. A since-expired Instagram Story on the account claimed Ortega and Depp were spotted on a date, NME reported. There was also chatter that the two would be working together on "Beetlejuice 2," a Burton project Ortega is already attached to, per Variety. In the 2024 film, the 20-year-old actor will play the daughter of Lydia Deetz, who Depp's ex-fiancée Winona Ryder portrayed in the original "Beetlejuice" film.
In a statement to NME last week, a representative for Depp denied he was working on "Beetlejuice 2" or getting cozy with Ortega.
"Mr. Depp has no personal or professional relationship with Ms. Ortega whatsoever," the representative said. "He has never met her or spoken to her. He is not involved in any project with her, nor does he intend to be. He is appalled by these baseless and malicious rumors that are intended to harm his reputation and career."
Ortega reportedly responded swiftly to the rumor that she was dating the 60-year-old actor.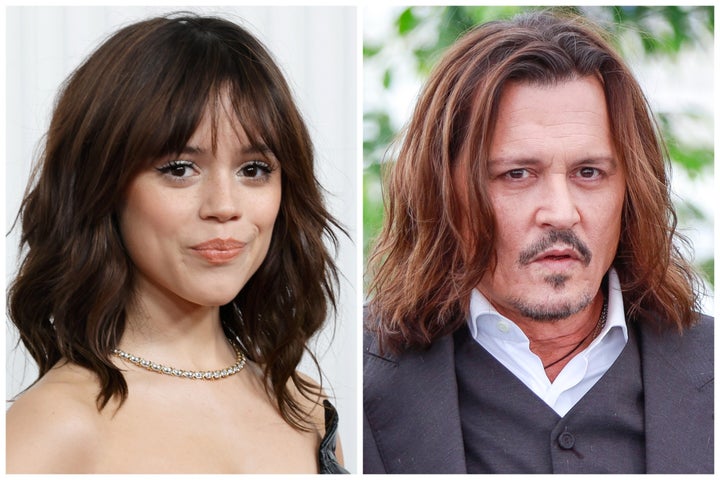 According to NME and the Daily Mail, Ortega took to her Instagram Story last week to shut down the news as quickly as possible.
Although neither outlet shared a screenshot of her post, Ortega reportedly wrote: "This is so ridiculous I can't even laugh. I have never met or worked with Johnny Depp in my life. Please stop spreading lies and leave us alone."
HuffPost has reached out to Ortega to confirm her statement, but did not receive an immediate response.
For those who are not regular Instagram scrollers, Deux Moi is a gossip account that reposts blind items sent to the account's manager. The Instagram account features a disclaimer that says: "some statements made on this account have not been independently confirmed. this account does not claim information published is based in fact."
The publisher behind Deux Moi, who has remained anonymous despite publishing a novel that fictionalized how she started the account, is pretty flippant about whether the information shared on Deux Moi is actually legitimate.
"A lot of people like to criticize what's posted, and that takes the fun out of it," she told Vanity Fair reporter Maureen O'Connor in 2021. "I don't want to be criticized for reposting something that somebody sent me. Give me a break, you know what I mean? It's like they're thumbsuckers."
Support HuffPost
The Stakes Have Never Been Higher
Popular in the Community