 Fans of Marilyn Manson were treated to quite the surprise performance at the goth rocker's Los Angeles concert on Wednesday night. The man playing guitar on stage at Club Nokia was none other than actor Johnny Depp.
Depp was on hand for "Sweet Dreams" and "Beautiful People," but didn't try to attract any attention to himself. He wore a big heat and fit in nicely with the rest of Manson's band.
It's unclear if fans at the Revolver Golden Gods Awards immediately noticed, but eventually Manson announced that the actor was in the building. "If you don't recognize my personal friend," the 43-year-old singer said. "My personal savior, my personal guitar hero ... Johnny Depp!"
"No Reflection," the lead single off Born Villain features the industrial sound Manson has made his name with. In the video for the track, Manson hosts a macabre dinner party.
The album will be Manson's eighth studio release.
Born Villian hits stores May 1.
PHOTOS: Johnny Depp & Marilyn Manson Perform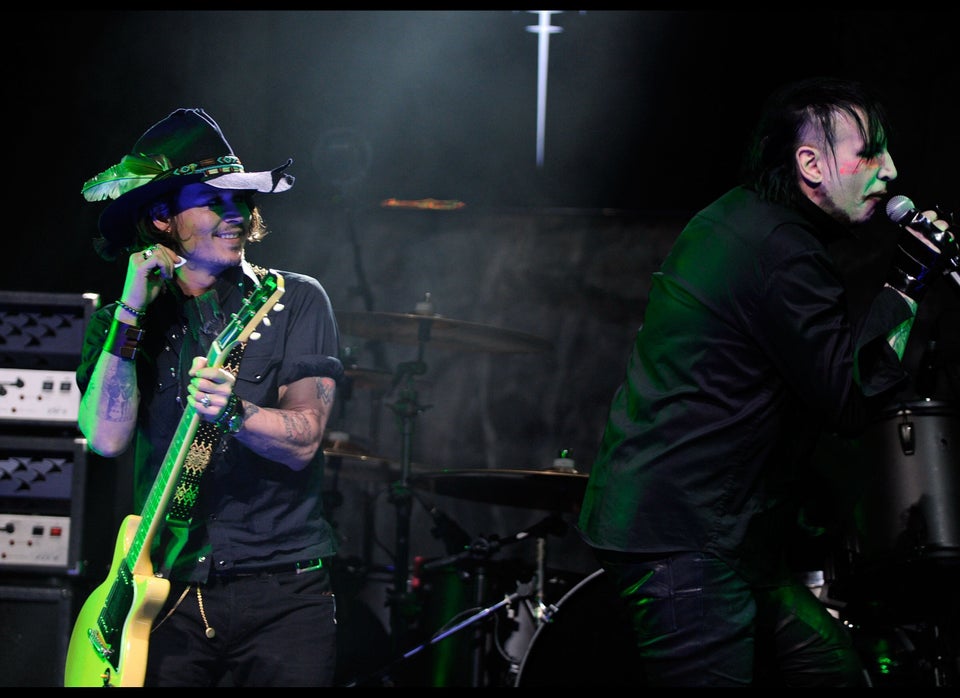 Johnny Depp & Marilyn Manson
Popular in the Community