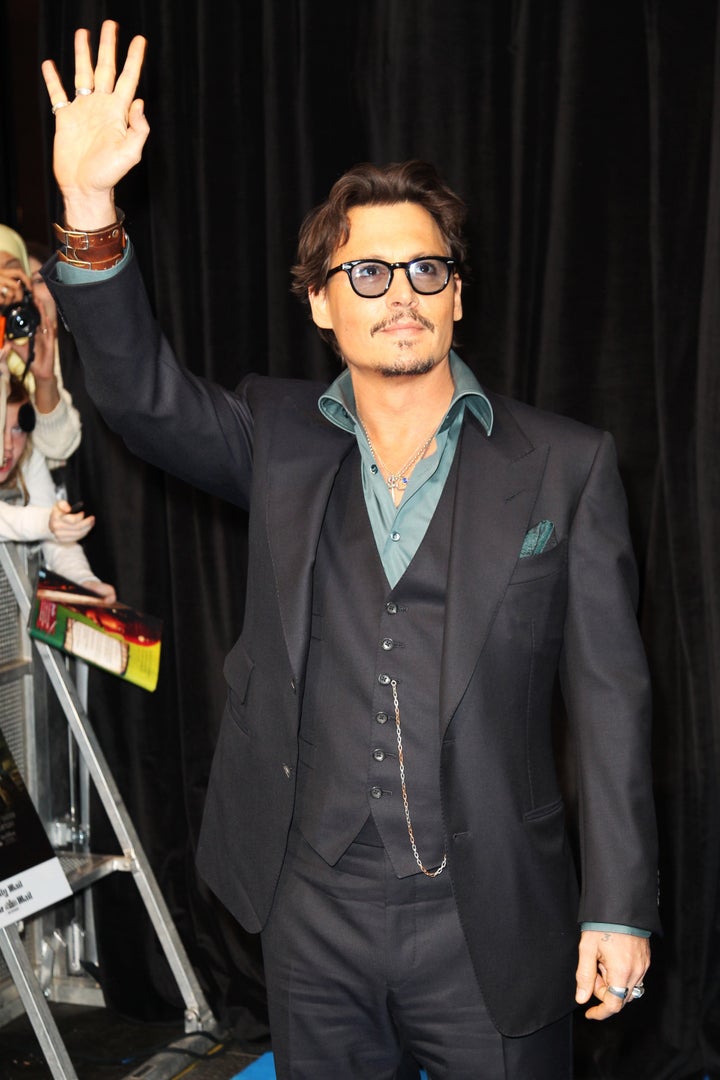 Johnny Depp was nowhere to be seen at this month's epic Royal Wedding, and as it turns out, his omission from the guest list could have been a major snub. He is, after all, probably part of the family.
According to Nick Barratt, a genealogist for the BBC show "Who Do You Think You Are," Depp is likely 20th cousins with Queen Elizabeth, with the connection being a shared great, great, great, great, great, great, great, great, great, great, great, great, great, great, great, great, great, great, great grandfather.
The connection, Barratt told The Daily Mirror, requires one to go back 600 years to an unconfirmed marriage in the 1400's in Yorkshire, England; while that may seem tenuous, given the terrific documentation of Depp's long line of English and French ancestors, Barratt said, "I believe the balance of probability is that there is indeed a link between Depp and the royals - though I doubt we'll ever be able to prove it 100 percent."
"The interesting thing," he told Entertainment Weekly while discussing his connection to the Cherokee Tribe, "if you find out you've got Native American blood, which a lot of people do, is you think about where it comes from and go back and read the great books, Dee Brown's 'Bury My Heart At Wounded Knee' or [John Ehle's] 'Trail of Tears,' you have to think, somewhere along the line, 'I'm the product of some horrific rape.' You just have that little sliver in your chemical makeup."
Calling all HuffPost superfans!
Sign up for membership to become a founding member and help shape HuffPost's next chapter