"Mr. Depp has to either take his dogs back to California, or we're going to have to euthanize them," Agriculture Minister Barnaby Joyce said in a video posted online by ABC Australia.
Joyce said Depp brought his Yorkshire terriers, Pistol and Boo, via a chartered plane into the country, where he's filming the latest "Pirates of the Caribbean" movie. He suggested that Depp use the same plane to send them home.
Joyce said people who want to bring pets into the country need to get permits and go through the quarantine process, which exists to keep disease out of the country.
"The reason you can walk through a park in Brisbane and not have in the back of your mind 'what happens if a rabid dog comes out and bites me or bites my kid' is because we've kept that disease out," he said in a TV interview, according to ABC Brisbane. "I'll tell you how close it is: it's in Bali, it's just next door. So this is not fanciful stuff, and therefore we're very diligent about what comes into our nation."
Joyce said Depp's status as a global icon doesn't mean he can break the rules.
"If we start letting movie stars –- even though they've been the sexiest man alive twice -- to come into our nation then why don't we just break the laws for everybody?"
Joyce said Depp's dogs were spotted in the country when they were brought to a poodle groomer. The groomers told the Gold Coast Bulletin that the dogs needed a trim.
"They wanted the dogs groomed somewhere that's a bit more private and we're right near the set anyway," Happy Dogz groomer Lianne Kent told the newspaper. "They were in a little handbag. It was an awesome-looking handbag that smelled beautifully of perfume."
"He has a special interest in bats," Australian Bat Clinic and Wildlife Trauma Centre director Trish Wimberley told the newspaper.
But it's the dogs that have become the big story in Australia, and on Thursday members of the media were camped out near the home where Depp has been staying:
Joyce told AP his department would be responsible for euthanizing the dogs if they remained in the country.
"After that, I don't expect to be invited to the opening of 'Pirates of the Caribbean,'" he told the news agency.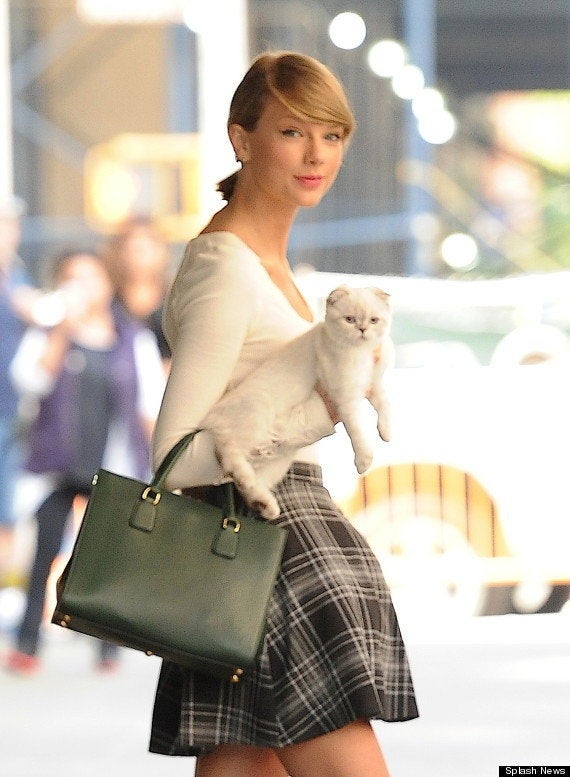 Celebrity Pets Who Are Celebrities Themselves
Popular in the Community