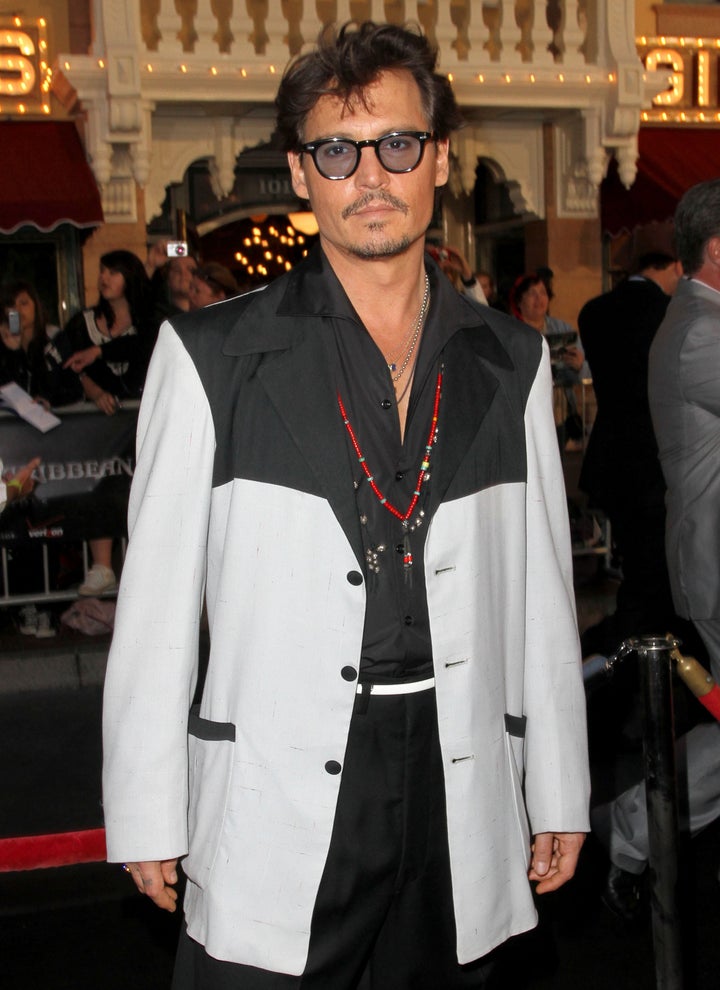 As Johnny Depp's film adaptation of "The Lone Ranger," continues to seek out its masked cowboy, perhaps the job description is scaring some potential co-stars off: the titular character is actually going to be the sidekick.
Depp, who with his "Pirates of the Caribbean" and "Rango" director Gore Verbinski is bringing the classic 1940's and 50's TV series about a western lawman and his Native American sidekick to the big screen, wants to change up the roles and give Native American Tonto the lead in the partnership. Set to play Tonto himself, Depp sees the film as an important step in remedying the way Native Americans were treated in classic TV and cinema.
"I remember watching it as a kid, with Jay Silverheels and Clayton Moore, and going: 'Why is the f--ing Lone Ranger telling Tonto what to do?'" Depp told Entertainment Weekly. "I liked Tonto, even at that tender age, and knew Tonto was getting the unpleasant end of the stick here. That's stuck with me. And when the idea came up [for the movie], I started thinking about Tonto and what could be done in my own small way try to -- 'eliminate' isn't possible -- but reinvent the relationship, to attempt to take some of the ugliness thrown on the Native Americans, not only in The Lone Ranger, but the way Indians were treated throughout history of cinema, and turn it on its head."
For Depp, it's a personal mission: he says he's part Native American, and shudders to think about the treatment the tribes received as white settlers encroached on their lands.
As for Depp, he'll have to be careful in this horseback riding-filled movie; he suffered a "monstrous" back injury while filming "Pirates of the Caribbean: On Stranger Tides."
Popular in the Community