At the close of the episode on the eve of the presidential inauguration, a card from creator Chuck Lorre flashed on the screen with lyrics to George Harrison's song "Beware of Darkness" and a timely quote from Monty Python:
Run away! Run Away!

Monty Python
The card is largely viewed as an anti-Donald Trump message, especially since Lorre, an outspoken critic of Trump, has referenced the now-president in cards before.
While stopping by Build Series to talk about his new horror movie "Rings," actor Johnny Galecki, aka Leonard from "The Big Bang Theory," said he didn't see the card, but talked about Lorre's character, calling him "generous" and "giving."
"I know whatever he wrote, his heart's in the right place," said Galecki.
Though, the actor added, "We're a comedy at the end of the day, and I think there's a danger in making this show a political lightning rod, so we're aware of that. Other people would do it better, anyway."
While Galecki makes solid points, the comment that "other people would do it better" is debatable. After all, with everything going on in the world, it'd be pretty great to hear the "Soft Kitty" song right about now.
For everyone who needs to hear "Soft Kitty":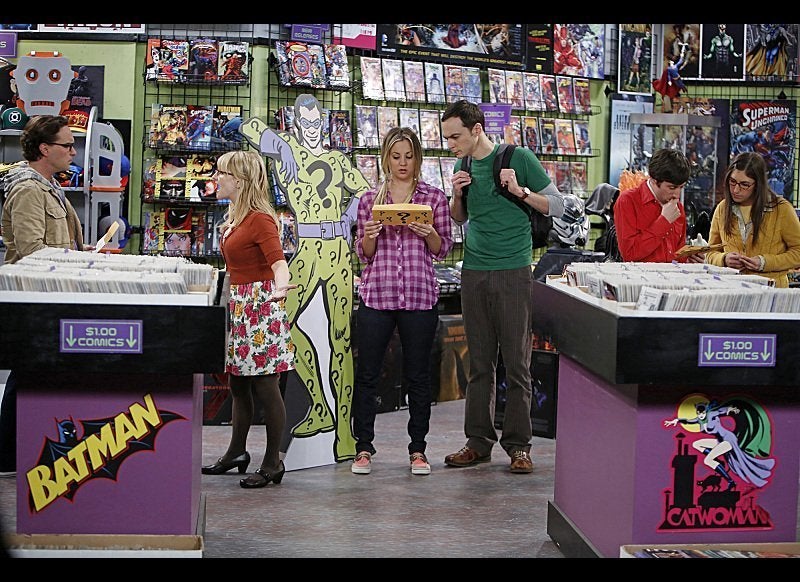 'The Big Bang Theory'
Popular in the Community