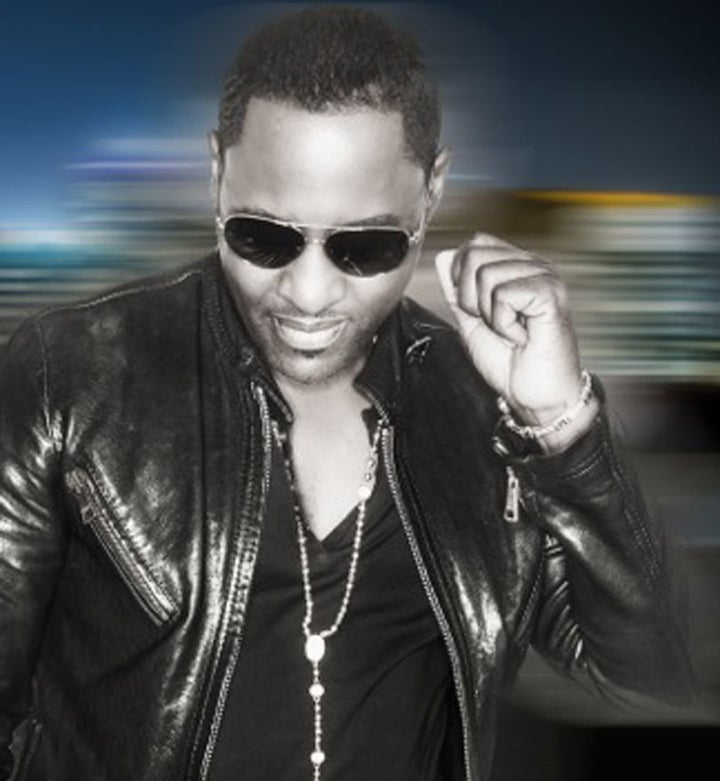 This is the latest installment in "Black In The Day," an occasional HuffPost series about black entertainers taking an introspective look at their careers from back in the day.
Three decades since releasing his self-titled debut album, Johnny Gill has mastered the game-winning formula that has left fans yearning for more of his timeless classics.
The singer-songwriter's latest single, "This One's For Me & You" -- featuring his New Edition bandmates -- marks his fourth number one R&B single. Despite the milestone, Gill's triumphant return to the top of the charts wasn't as smooth as it had been with some of his notable ballads in the 80s and 90s.
Over the course of a 16-year-hiatus -- which ended in 2011 with the release of his album, "Still Winning" -- the R&B crooner was burdened with finding his niche as a veteran artist within music's ever-shifting landscape of new music. During that time he managed to stay afloat financially by touring across the globe. 
Now, with the success of "This One's For Me & You" (from his 2014 album, "Game Changer") and launch of his own label, J Skillz Entertainment, Gill is keeping busy by touring with New Edition and contributing to the group's forthcoming album and biopic.
In an interview with The Huffington Post, Gill opened up about his 30-plus year career in music, details on co-producing "New Edition: The Movie," and explains why he's disappointed with the state of today's music.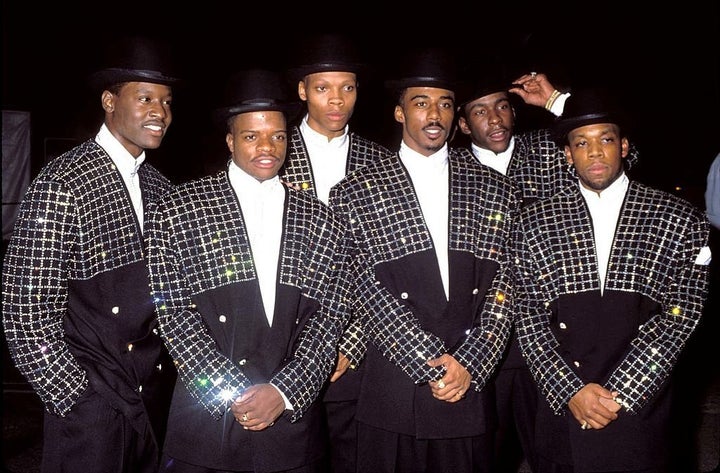 In what ways has your music evolved over the years?
Every time we talk about singing or creating as an artist, in order for it to connect with people, it has to come from life experiences. And without a doubt, for me, all the stuff that comes from me comes from experience. And over the years, you live, your tastes change a lot, but one thing that has never changed for me -- when it came down to my art and what I do -- is just being open to receiving and being creative, and listen and continue doing different things. So for me, it's just my experiences with things that make my music still connect for people to identify with.    
How does it feel to land your fourth number one hit with "This One's For Me And You" featuring New Edition?  
This is a milestone. And it's like, you work, you put together a great product and a great album, which I think every artist to some degree feels every time they do it, "this is my best work." But I had the opportunity to be able to not only feel that way, but also being in control of my own business, by having it come out on my own label, being my own boss, having the opportunity to do something that many don't get the chance to do, and that is to be in control over my music.
What was it like to reunite in the studio with New Edition? You guys are always touring together, but how would you describe the vibe recording together again?
That was so much fun. We sat in there laughing and goofing off and it was like effortless with us being in the studio all together. I recorded my vocals first with Ricky [Bell] and Gregg [Pagani], and then we were on the road and the guys heard the song [when] we were sitting in the room playing some of the songs I had already worked on. So it was crazy, because by the time I had played that song they all looked at me and said, "C'mon man, we need to be up on this joint." So I was in shock and I was like, "Whoa, y'all really want to be up on this one?" So I said, "alright." I was just grateful that they wanted to be a part of it."
(Watch Johnny Gill's "This One's For Me And You" video below.)
What are your thoughts on veteran artists appealing to younger audiences today? Have you found any challenges as a solo artist?  
Here's my theory on this. I put this album out in 2014, we're in 2016. I'm on my third single, we had two top ten records, and the number one single right now. And what I keep trying to tell everybody is, people keep saying "we know the industry has changed," everybody keeps saying that, but the difference is nobody is accepting that the industry has changed. And there's the difference. When I started recording this record, I knew I had something beyond special, and I mean, when I say beyond special, it wasn't the norm. I often said that this [album] is my "Thriller." I knew I had something special, but I also knew what uphill battle I had being in the business for 32 years. When you're in the business for 32 years, you're not celebrated for being here for 32 years, you're just considered to be old school. So you gotta remember, now you gotta battle a great record, an older person and you're old school. There's a lot of battles to go through just to get your records played. So I jumped in knowing I got work ahead of me. I kept telling my whole crew and team every week, "losing is not an option."
What prompted your 16 year hiatus from music and what inspired you to start recording again?
To be honest with you, nobody would give me a deal. So I made my living touring, even 16 years without a record. I was so stuck in the mindset that many older people who have been in the game for a long time, you're looking for somebody to give you a deal. I ran into Jamie Foxx one day and he said, "Yo, there's a void that's missing. There's no more Gerald [LeVert], there's no more Luther [Vandross], there's no more Teddy [Pendergrass], where are you? What's going on? We need to hear from you." And he said, "I have a studio at my crib and I have an engineer. My studio is yours. We need to hear from you." After that a couple of opportunities came to the table out of nowhere about recording. And that's what actually got the ball rolling; but other than that I was just thinking "it is, what it is."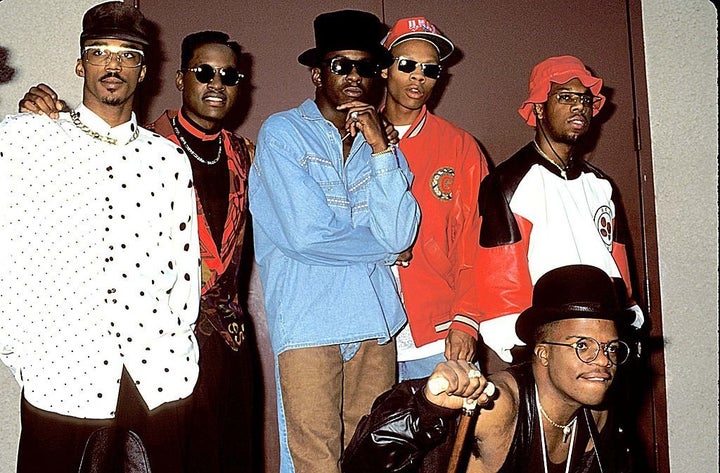 BET recently announced the cast for the forthcoming New Edition biopic. What are your thoughts on Luke James portraying you?  Did you personally recommend him for the role?
I approved it. When I got the call that they wanted me to take a look at Luke and look at his audition tape, I also knew of him and was aware of his talent, and then having the chance to meet with him I said, "okay, I got my guy."

In terms of Luke prepping for the role, what were some things you shared with him about you as a person and artist? 
I just gave him a quick synopsis of who I am. I'm not a very complex person, but there's no in-between for me. I'm an extremist. So he understands that I can be the Martin Luther King of the group, and as a person when it comes to my friends I'm the guy that checks on everybody to make sure everybody is ok. And then, I'm also the guy when you hit the switch and you decide to hurt me, I can turn into this beast of another guy. So I told him, there's no in-between for me when it comes down to my character. I just told him, "at the end of the day, this is gonna be more about what my role was when I came into the group."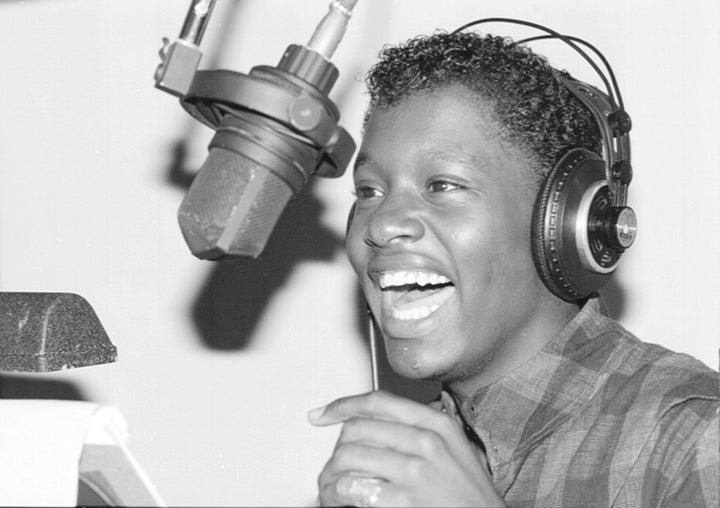 What do you hope fans will take away from the biopic?  
There's so much that we lived, and so much that we've done in the business for over 30 years, on top of our personal lives, and I know we can never tell it all. I just want that story to be told that we traveled and had a journey, and people can see it in the results. It's just like with the record label that I started and where we are today, people see the end results of being number one, but they don't know the journey. It hasn't been a cake walk. And what I want people to come away with from the biopic is to see that in the end, the most important thing is that when you don't lay down and don't quit, there is redemption. Here we are 32 years later, being able to do what we've been doing for 32 years is beyond rare. But people may not understand what and how we're able to do it, so this may give you some insight.

Throughout your career you've been a part various groups, ranging from your family's group to New Edition, LSG, and Heads of State. What are some of the biggest lessons you've learned?
The thing that people don't tell you about me is I've always been this guy. If you look at any of the groups, I've always been the guy that I don't have to be out front. I don't desire the attention. I know what I do and I just do it. And being a team player has been a part of my life and something that I've always looked at since day one. Teams win championships. And what I've realized many years ago, to come in when I came in with New Edition, there's a role that I need to play. And I play my role. But I've never been the guy that felt like I need to be out front. I sometimes envy that, because there's probably so much more I could've got done [professionally] if I had that kind of attitude, but I don't. So I learned more than anything it's always about being a team player. I always had the opportunity to do what I do as a solo artist and express myself artistically and then being able to come into groups and doing other stuff that I do, I come in with a different mindset.
There's not too many songs out today that you're gonna be able to talk about 'that's gonna be a classic in 30 years.'"

Johnny Gill
What are your thoughts on today's R&B music? What are some pros and cons in comparison to the 80s, early 90s? 
The landscape of the industry has changed so much, that I'm so frustrated and disappointed. When it comes down to it, in the 80s and the 90s we were able to create classics. There's not too many songs out today that you're gonna be able to talk about "that's gonna be a classic in 30 years." Not because the songs aren't great -- some of them are -- but because of the way the industry has changed it is unfathomable to believe you can have and create a great song that's gonna be around for a long time. The system now with radio, everything is segregated and it is beyond frustrating.
I always use the show "The Voice" as a prime example of what our business should be. With "The Voice," they sit in these chairs and their backs are turned, all they know is what immediately strikes them from their ear makes them push the button to turn around. They don't get a chance to look at the visuals to see you beforehand; they only have their ears. For the people listening to the radio, all they have is their ears. Radio has turned into, "how old are you? Oh, put him here on this side. What color are you? Put him over here." It doesn't matter about the record. Everything is so segregated and it never really allows people to get the full effect of a song that is magical. Back in the day, great music was just great music. And if it connected on one side of the fence, it was connecting all across, because they gave it an opportunity to do so for everybody.
REAL LIFE. REAL NEWS. REAL VOICES.
Help us tell more of the stories that matter from voices that too often remain unheard.
BEFORE YOU GO
PHOTO GALLERY
New Edition Photos