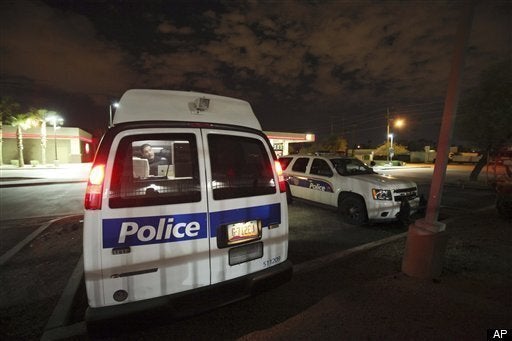 Johnny Gosch disappeared on Sept. 5, 1982 while delivering newspapers on his paper route for The Des Moines Register. He was 12 years old at the time, and this Thursday - on Nov. 12 - coincides with his would-be 40th birthday.
Though he was never found, this is still classified a "missing person" case. One woman who is holding out hope is his mother, Noreen Gosch, who posted the following to The Johnny Gosch Foundation Web site in the lead-up to November 12, accompanied by a photo:
HAPPY 40TH BIRTHDAY JOHNNY GOSCH
NOVEMBER 12TH

Johnny, Do you remember when you asked me to make this cake for you? You had seen a picture of it in a cookbook and thought a "blue castle cake" would be neat. We went to the store and bought all the items and built this cake together. You loved it so much you didn't want to ever cut it and eat it. You were 5 years old in this photo. I hope you have a Happy Birthday, where ever you are living.

Love,

Mom
Among those to revisit this case in conjunction with his 40th birthday is CNN. Philip Rosenbaum and HLN's Nancy Grace reported:
Johnny Gosch is still officially considered a missing person by police, and his disappearance remains an open case. But there are no new leads or information to actively pursue, Coppess said. About five leads come in every year, he said.

If you have information about the Gosch case, call the West Des Moines Police Department at (515) 222-3345 or the National Center for Missing and Exploited Children at 1-800-THE LOST.
Popular in the Community