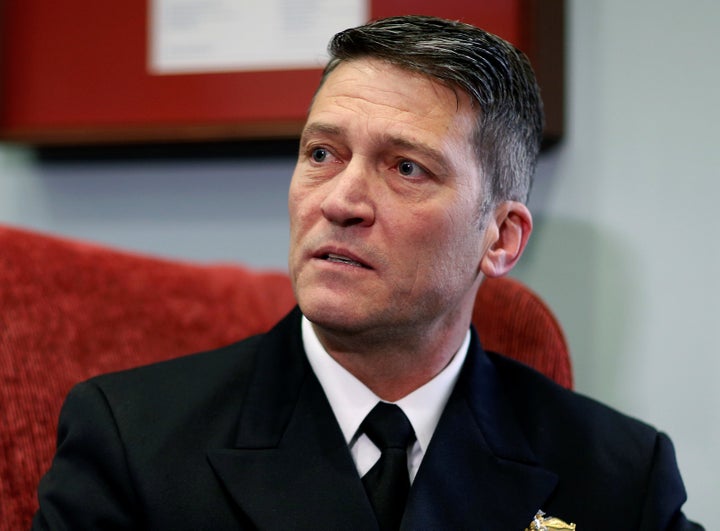 WASHINGTON ― A top Republican lawmaker undercut President Donald Trump's attacks against Sen. Jon Tester (D-Mont.) over the bungled nomination of Rear Adm. Ronny Jackson to head the Veterans Affairs Department, saying some of the allegations targeting the White House physician appeared credible.
Jackson was forced to withdraw from consideration for the post last week after Tester, the senior Democrat on the Veterans' Affairs Committee, raised concerns about several allegations ― including that the doctor oversaw a "toxic" work environment, overprescribed medication, and drank while on the job. Trump stoutly defended Jackson over the weekend, dismissing the allegations as baseless and calling for Tester's resignation.
But Sen. Johnny Isakson (R-Ga.), the Veterans' Affairs Committee chairman, contradicted Trump and his top aides by saying a CNN story published earlier this week substantiated some of the misconduct accusations.
According to the story, Vice President Mike Pence's physician raised alarms in the White House earlier this year that Jackson may have violated federal privacy protections for Pence's wife, Karen, by discussing her medical condition with others. CNN also reported that the Pence physician said in a memo he felt intimidated when an angry Jackson confronted him about the concerns he had aired. Jackson acted unprofessionally, the doctor said.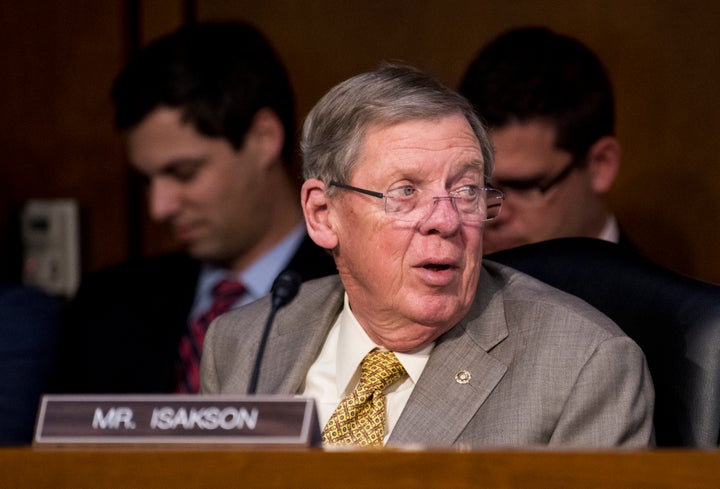 "Part of the allegations made in one of the affidavits was verified," Isakson said on Tuesday, referring to the CNN report. "It looks like there's been a story that corroborates the fact that there were some of those allegations that were correct."
While Trump has focused his attacks on Tester, he and his top aides have also fumed in private at Isakson over the botched Jackson nomination, according to The Daily Beast. Trump and his aides questioned whether Isakson sufficiently warned the White House about problems surrounding Jackson's nomination.
Isakson defended his handling of the matter in his Tuesday comments.
"I did my job, and every senator has the responsibility if they're presented with allegations, to try to seek the truth, and that exonerates anybody who seeks the truth," he said.
Tester is ranked by analysts as one of the most vulnerable Democrats up for re-election this November, given that Trump carried Montana overwhelmingly in the 2016 presidential election. As Tester seeks a third term, he has sought to portray himself as a bipartisan voice who isn't afraid to work with the GOP.
In his first campaign ad, released earlier this year, he highlighted 13 pieces of legislation he helped author that Trump signed into law ― with many of the measures focused on veterans. His latest campaign ad featured a veteran praising Tester for his work to address mental health care for former service members.
The White House and its allies have sought to directly challenge Tester's bipartisanship narrative. America First Action, a pro-Trump super PAC, on Tuesday released an ad blasting Tester for his opposition to Jackson, claiming the senator had "spread false information" about him.
"In Montana, we value integrity and support our president," a narrator says in the ad. "But Jon Tester spread false information about a respected Navy admiral, helping D.C. Democrats derail President Trump's Veterans Affairs nominee."
White House Legislative Affairs Director Marc Short also called into a Montana talk radio show on Tuesday to criticize Tester for opposing Jackson, as well as other Trump picks for high-level posts. The top White House aide said Tester's response to the Jackson nomination was "quite unseemly;" he accused the lawmaker of wanting to "besmirch the character of an admiral in order to score political points against the Trump administration."
"The state of affairs in Washington has become so corrosive that innocent people get damaged," Short lamented on the "Montana Talks" program.
Popular in the Community