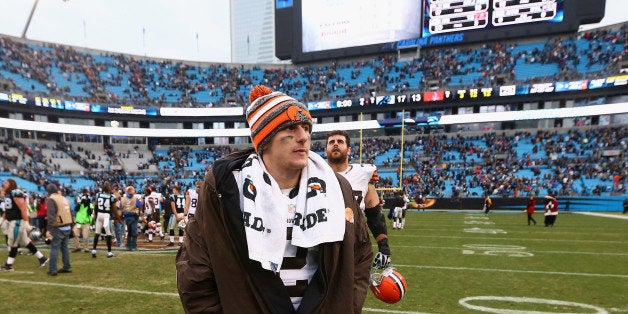 The 2012 Heisman Trophy winner, who was drafted by the Browns in 2014 and had been regularly making headlines for his partying lifestyle, entered the facility on Jan. 28. A few days later, Manziel's admission for treatment was confirmed by family friend and adviser Brad Beckworth.
"Johnny knows there are areas in which he needs to improve in order to be a better family member, friend and teammate, and he thought the offseason was the right time to take this step," Beckworth said in a statement.
The Browns also released a statement at the time through general manager Ray Farmer, who said Manziel's health remained the team's priority.
"We respect Johnny's initiative in this decision and will fully support him throughout this process," Farmer's statement read.
The Cleveland Plain Dealer's Mary Kay Cabot reported last week that Manziel was likely to be released soon.
Manziel is expected to join the team for offseason workouts on April 20, according to ESPN.
The Browns did not immediately respond to a request for comment.