The California-based chain has announced a new Johnny Rockets At Home program that will extend its brand to retail freezers, housewares, music and more. Orlando-based The Blackwood Group will represent the brand for licensing. This comes shortly after Johnny Rockets announced four new Route 66 prototypes for its restaurants, including a drive-in-movie concept, a drive-thru concept, a food truck and a mobile pop-up restaurant. A fast-casual Johnny Rockets Express concept also is part of its emergence as a "lifestyle brand." BurgerBusiness.com spoke with James Walker, Johnny Rockets' chief development officer, about the ambitious plans.
You've been so active, moving the brand into several new arenas. Is there a danger you will dilute the Johnny Rockets brand?
That's an interesting phenomenon with Johnny Rockets. We have brand awareness that I would say, arguably, is more like what you would see with a brand with 2,000+ restaurant locations. So we have phenomenal brand awareness but our footprint is still quite small. We're 330 stores and we have rabid fans in our customers base. So I would say we're a long way way from the dilution problem.
It's something we talk about, certainly. With the new concepts, the CPG [consumer package goods] products, we're making sure that we're making long-term, wise decisions now to avoid that. But that's not going to be a daily concern for some time. We have lot of brand space.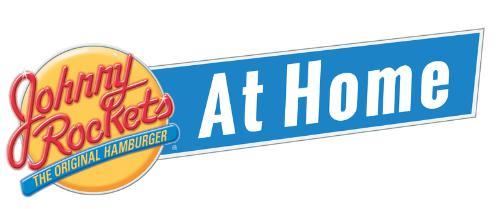 Does the Johnny Rockets At Home program involve more than just food?
It does. When you think of Johnny Rockets, the things that jump into most people's minds are going to be our burgers, our chili cheese fries, our shakes. But we're a lifestyle: We're fun, we're entertainment, we're music. I guess you could call us retro. So hard goods like center-of-the-table items themed after Johnny Rockets, small appliances or things that carry on that heritage of music and fun make sense for the brand.

So we could see a George Foreman-style burger grill branded Johnny Rockets?
Absolutely. We believe that while we're a retro brand, there's also a modern twist to it. We're retro-tech, if you will. As such, I love the idea of a Johnny Rockets grill that would have a cool, retro look to it but have best-in-class cooking technology. I think things like that make a lot of sense: A hot dog or chili dog maker; a popcorn maker that looks like jukebox. All those things make sense for us.

Your CMO Joel Bulger says you're envisioning partnerships with music and entertainment groups. What might that involve?
We've got calls set up with other licensing groups who have the rights to performers, both dead and alive, who we think make sense to partner with. It's a bit TBD so I don't want to mention names; we're in the middle of talks. But if you think of iconic performers, there are some that just make sense to pair with Johnny Rockets. We're in conversation with a number of those about how we could find a mutually beneficial agreement to grow both brands.
So, Johnny Rockets CDs?
We're in conversations about that. You think of Johnny Rockets and we're known for music. Then look at Starbucks and they do a brisk business with their CDs at the counter and they're not known for music. Johnny Rockets is a lifestyle brand; we're known for music. So I think Johnny Rockets-branded CDs featuring different artists, old and new, make a lot of sense.
How soon might Johnny Rockets At Home products be coming into the marketplace?
I think Q1 of next year. The demand is there from retailers and customers. We're moving as fast as we can. We don't want to just take an existing product and put a Johnny Rockets label on it. We want to be sure it's the right product; that it represents the core values of the brand. There's a bit of a filtering and approval process that will probably push us into Q1.
Is it likely food products will be at retail before hard goods?
I think that's safe to say. I was in a food tasting yesterday that lasted several hours with products that are designed and targeted to go into retail CPG markets.
And I think those products make the most sense to the consumer. What does the consumer really want to have at home from Johnny Rockets? They want to have a little bit of that Johnny Rockets meal experience, but in their own kitchen. We'll provide that solution first and then follow with more of the hard goods.
Are you concerned about competing with yourself by providing home meals?
It's always a question but what the industry has learned from watching brands like TGI Fridays, Wolfgang Puck and others is that the sales tend to be accretive and build awareness. I have little or no concern about cannibalization. I believe the program will build awareness, excitement and demand.
Do you risk cannibalizing corporate attention by focusing so much on selling the brand beyond the restaurants? Can restaurants, existing and potential, get forgotten?
That's a great question. We have what we call a "one brand, four expressions" strategy. Expression number 1 for us are those legacy stores. We're not stepping away from the traditional Johnny Rockets model. That's the girl who brought us to the dance. We still think she's beautiful and attractive, and we're going to keep dancing with her.
Whether it's the Route 66 items and prototypes or the new express concept or Johnny Rockets at Home, it's all designed to build the brand and have a positive impact on those traditional stores.
From a resource standpoint, we manage our resources by using third-party experts. My team and I are brand experts but we're not afraid to find experts in, say, CPG to help us with that launch. We have a number of external resources and experts helping us so we can grow through all the channels without robbing Peter to pay Paul.
REAL LIFE. REAL NEWS. REAL VOICES.
Help us tell more of the stories that matter from voices that too often remain unheard.