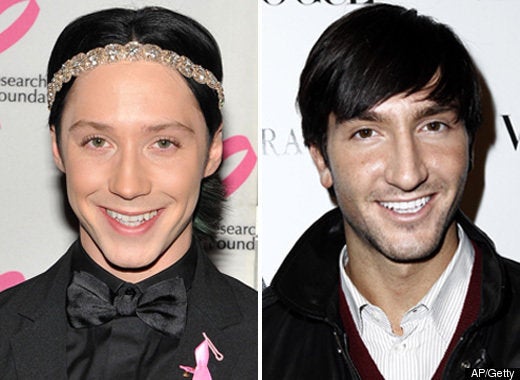 Johnny Weir shot back at Olympic gold medalist and commercial tweeter Evan Lysacek on Wednesday, responding to the champion skater's comments about a controversy that has dogged Weir since the Olympics.
Weir, who represented the United States at the Vancouver Games, was not invited to join the Stars On Ice skating tour in March, allegedly because he is "not family friendly." The reason was seen by many as a shot at Weir's perceived sexual orientation, although the tour denied that "gender identity and sexual orientation" played a role in its decision-making process.
"Stars on Ice" is really selective of who they hire and they only hire the best of the best to skate. It would've been hard of them to justify hiring him, and I think he was really upset because he wanted the financial benefit of the tour. A lot of us in the skating world were really disappointed in the way he reacted, basically whining that he wasn't chosen.
Today, Weir responded. He told Wendy Williams that "even if [Stars On Ice] asked me today, I wouldn't do it," and dismissed Lysacek as a "slore." Scroll down for video.
Related
Popular in the Community