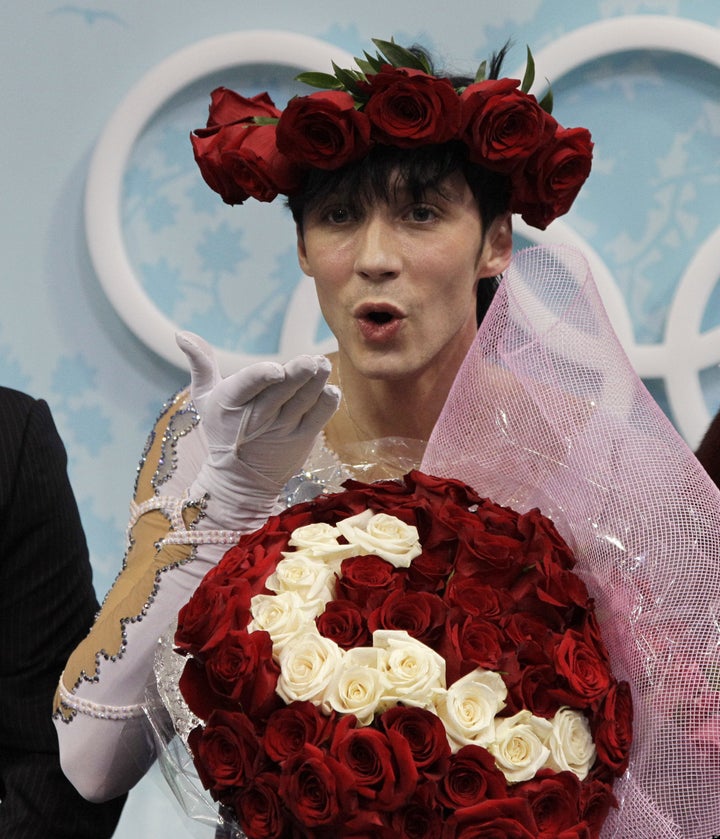 Johnny Weir represented the United States in the Vancouver Olympics last month, but that accomplishment is evidently not enough to earn him a spot on the Stars on Ice Tour. Nobody doubts the American figure skater's skill: in addition to competing at the Torino Olympics in 2006, he finished sixth at the 2010 Winter Olympics and is a three-time national champion.
Rather, it seems Weir may have been left off the team because he is "not family friendly." As GLAAD notes, such a claim "would be a clear jab at his perceived sexual orientation." The blog post continues:
Weir is extremely involved with his family. He is putting his younger brother through college, and supports the family financially because his father's disability prohibits him from working. Weir's dedication to his family can be clearly documented in the Sundance series, Be Good Johnny Weir, which follows him and his family and friends through his life and career as a championship skater.
Weir said that he will skip the ISU World Figure Skating Championships in Torino to "rework his technique," but a source tells GLAAD that Stars on Ice "refused to allow" him to participate in its tour.
The Stars on Ice incident is not the first time in recent weeks that Weir has been forced to endure such criticism. During the Vancouver Olympics, Australian and Canadian commentators said what were widely considered inappropriate comments, which Weir responded to in a calm and mature fashion.
Popular in the Community