These days, there are few better reasons to tune in to a major event (like the Olympics or the Oscars, for example) than to catch a glimpse of Johnny Weir in one of his many colorful outfits. During Sunday's Super Bowl pregame show, the figure-skater-turned-commentator did not disappoint.
Decked out in black and blue padded ensemble (not to mention tons of sparkle, Giuseppe Zanotti sneakers and a football-shaped fascinator, of course,) Weir managed to fit right in with the NFL players while also, in true form, standing way out.
Naturally, social media has been abuzz with commentary since Weir first appeared on screen, but this tweet by YouTube star Jenna Marbles basically sums it up:
Thank you, Johnny Weir, for making yet another sporting event more exciting.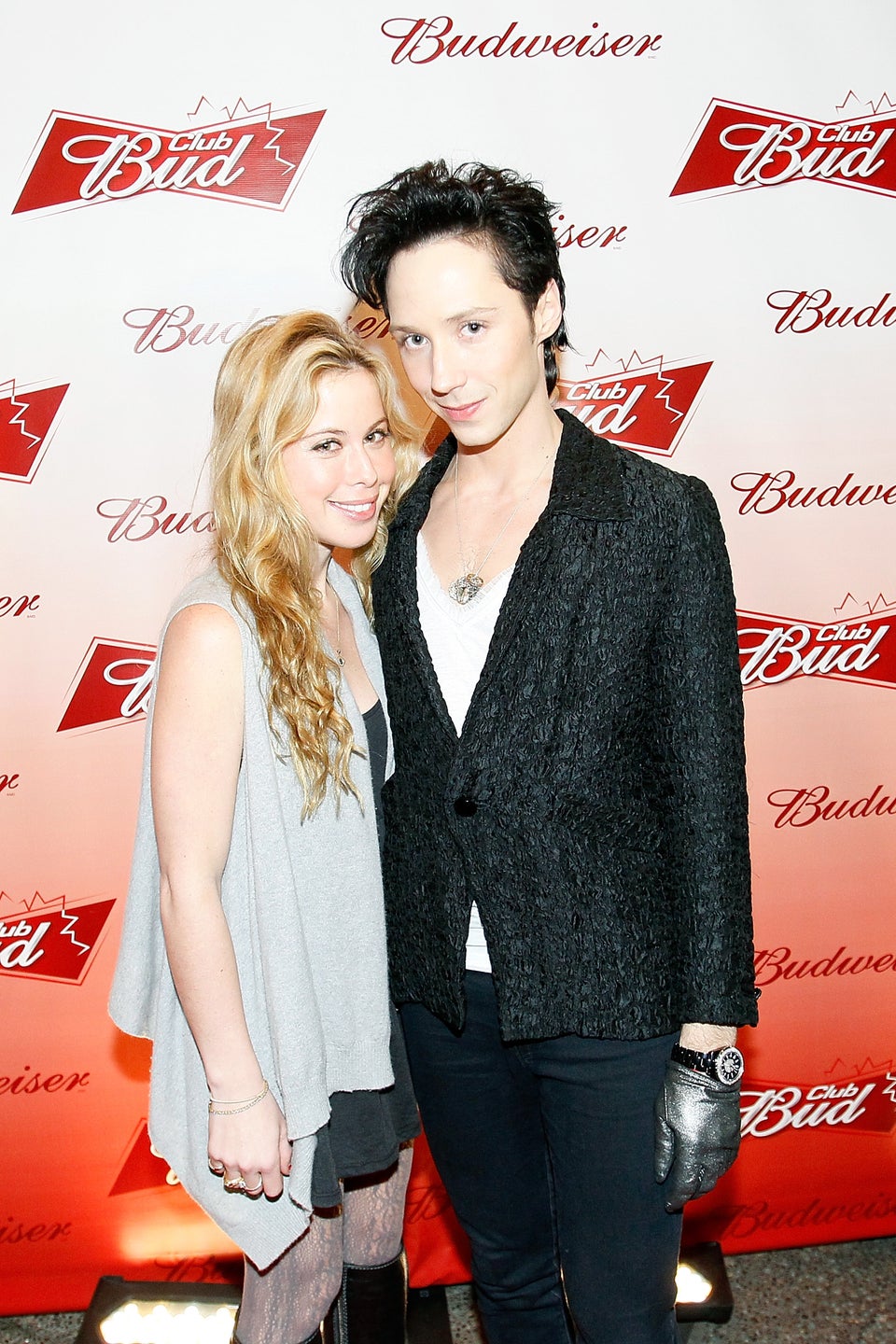 Johnny Weir & Tara Lipinski