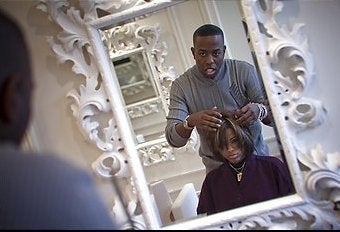 Two months into the Obama administration, Wright has become the first lady's exclusive First Hairstylist, the White House confirmed this week.
"It's exciting, absolutely, doing the first lady's hair," Wright says carefully of the highly competitive gig, over lemon-drop martinis at a National Harbor restaurant. "She's a great lady and I feel privileged to do her hair."
Any juicy details, Mr. Wright? Is she natural or does she relax? Does she color? Is that really her hair? Wright stays mum, then turns to comment on the restaurant's wallpaper color.
Related