My daughter continues to amaze me. I have learned more about myself and the unstoppable power of mother love through my relationship with her. My love for her exceeds anything I have ever experienced in my lifetime. This afternoon, she hijacked my computer and proceeded to write a blog on Valentine's Day. And, there I was, griping at her to do her homework. As they say, out of the mouths of babes.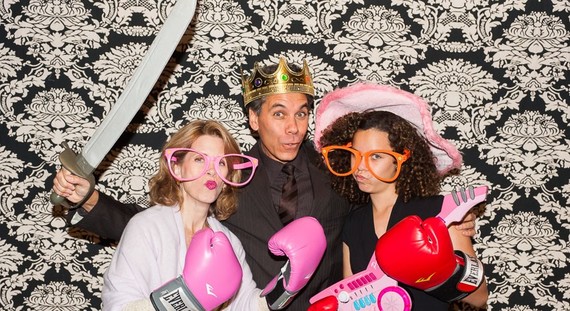 ♀ Valentine's Day ♂
(From the perspective of a 13-year-old girl)
By Joie-May Silvers
What is Valentine's Day, really?
Well, it used to be a celebration, or an honorary day in which we remembered an early Christian saint by the name of Valentinus. He risked his life to illegally marry soldiers, who were forbidden to marry, and ministered to those who were persecuted by the Roman Empire, and yes, he did end up executed.... That's one of the main reasons why we celebrate him.
Now Valentine's Day is a commercialized day, where couples exchange gifts, and people who are fond of a certain person confess their feelings on a little card. And let me tell you, it sure sucks when you're not one of them.
Our society has brainwashed us to think that we need someone else to make us happy, and while it can be true that you are happy in the presence of others, you're only happy if you say you are. For instance, if you LOVE a certain type of flower, and you bring your friend to the flower shop with you, and they don't like the same flower that you do, you're still going to choose the flower that you want in the end.
When you're are one of those people who are always showered with flowers, cards, candies and bears, then good for you. But when you're not, you feel degraded, embarrassed and not good enough, even though that's so not true. You're beautiful just the way you are, and no matter how many gifts you get, your beauty and self-worth shouldn't be measured by that.
So, to all of those people out there -- male or female -- who don't get anything for Valentine's Day, I want you to know that YOU ARE ENOUGH, and no matter whether you think it or not, there is always going to be someone out there who loves you,
just the way you are!
And with that, I wish everyone out there a Happy Valentine's Day, in honor of the man who walked before us, giving up his life to change the world, even if there was a cost.
Joie-May Silvers is a 13-yr. old girl and a seventh grader. She is currently in Young Women's Empowerment and Student Council in her middle school. Joie-May is a singer, writer, actress and a humanitarian. You may follow her on Instagram @peace_is_my_religion
Her mother, Wendy Silvers is the founder of the Million Mamas Movement, a Spiritual Midwife and Compassionate Parenting Educator. You may follow her on Instagram @wendy_silvers