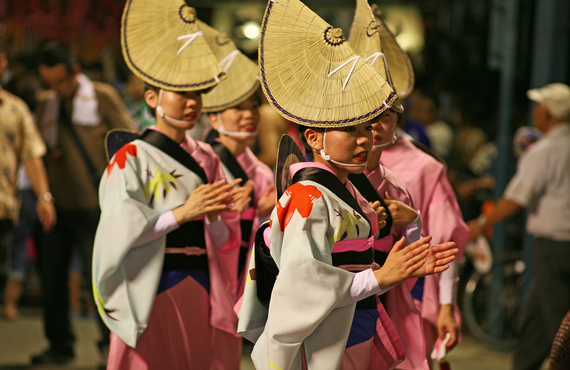 Japan's largest traditional dance festival Awa Odori takes place each summer on Shikoku Island, along the streets of Tokushima.
There's an air of excitement on the sun-baked streets of Tokushima as festival revellers in high spirits arrive throughout the afternoon in their summer yukatas, fanning themselves from the heat. Each August, around 1.3 million visitors come to this city to celebrate the festival Awa Odori during Obon: Japan's holiday dedicated to the spirits of their ancestors.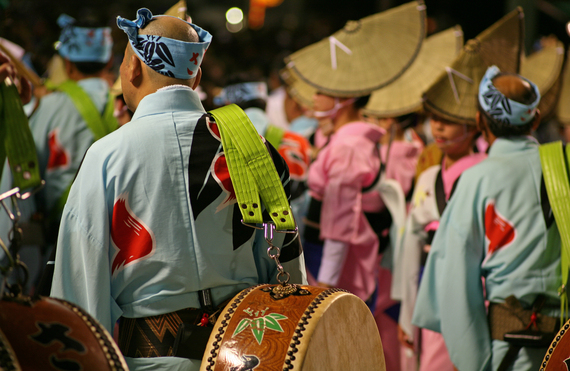 This four-day celebration is Japan's largest traditional dance festival, and translating to 'dance of the fools', is a chance for each group of dancers to jovially outdo one another to the beat of taiko drums, and melodic shamisen, shinobue and kane.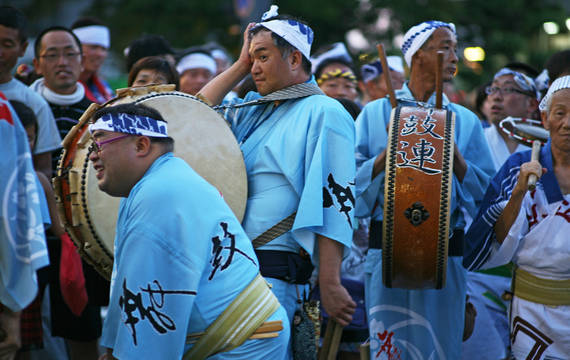 The intoxicating rhythm drives the dancers forward as the music envelops both performers and spectators. Then, the breathless pace continues throughout the evening as performers move away from centre stage to encourage festival revellers to become a part of the celebration.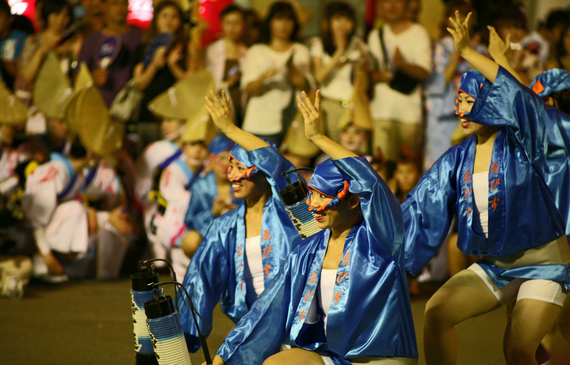 Locals and tourists imitate the dancers' moves, self-consciousness quickly overridden by exhilaration and laughter, while the performers and crowd sing out, 'It's a fool who dances and a fool who watches. Both are fools, so why not dance.' - encouraging the few remaining bystanders to join in.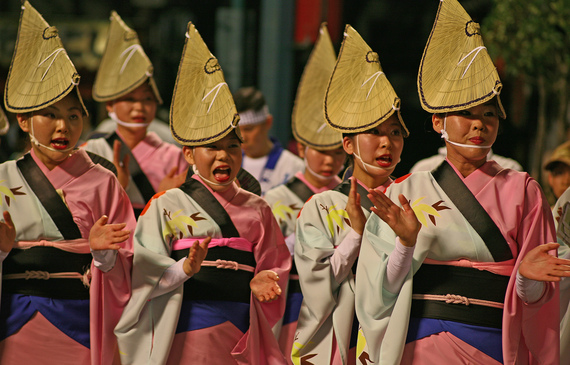 The festival is said to have originated from a drunken celebration that ensued with the opening of Tokushima Castle in 1586 and subsequently became an annual event. At that time, dancing in the streets was only allowed during the festival period, and the story goes, Samurai were forbidden from attending. Now, the dance replicates these drunken origins, with precise dance moves performed throughout the day, becoming more frenetic as the night goes on.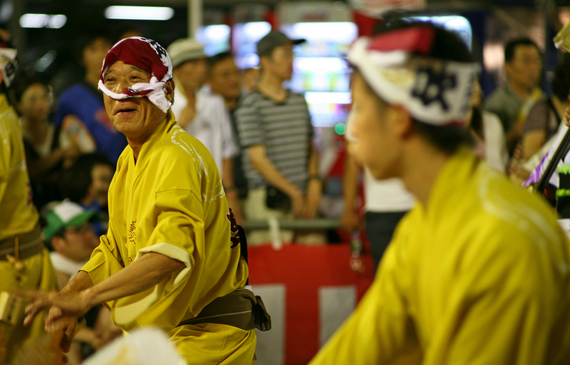 Festival goers can refresh, refuel and cool down at stands lining the festival route that sell cold drinks, shaved ice with sugar syrup, and Japanese street food like okonomiyaki and grilled octopus.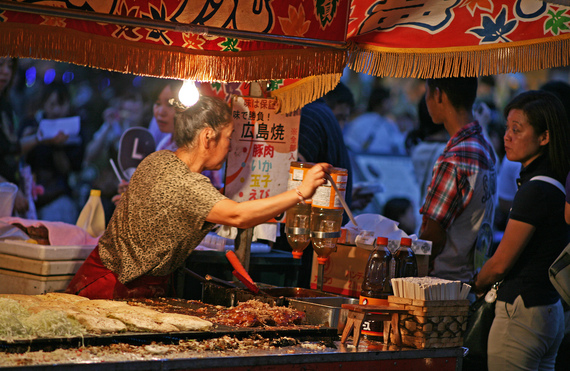 The celebration takes place each year from 12th to 15th August, and visitors need to book accommodation well in advance due to the event's overwhelming popularity. Tokushima is 2.5 hours from Osaka by bus, or four hours by train.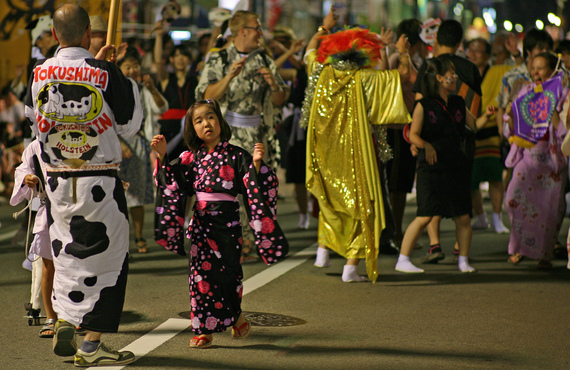 All images were taken by the article's author Lauren Hill.
Popular in the Community